Hacker Explains: Gaining Unauthorized Access to Your Windows IT Environment
About this webinar
Recorded: September 14, 2017
Over the past year, there has been a steady increase in cyber attacks on both enterprises and public sector entities. Analyzing these attacks in detail will help to identify attack vectors that were used and demonstrate the need to better protect our IT environments.
Join IT experts Liam Cleary and Jeff Melnick as they explain the top methods that attackers use to gain unauthorized access to your environment, using:
exploitation
pivoting
privilege escalation
Get practical information about how to defend against the most common attacks using native Microsoft Windows tools and Netwrix Auditor. Register for this webinar today!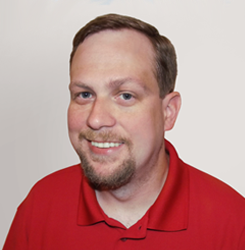 Jeff Melnick,
Systems Engineer
Expert Advice: How to Stay Off the HIPAA "Wall of Shame"
HIPAA's "Wall of Shame" lists all breaches that affected at least 500 individuals. In the past two years alone, 394 breaches made the list, almost a half of which was the result of unauthorized access or disclosure. How can you set risk-appropriate access controls and keep your organization off the "wall of shame"?
Join HIPAA consultant David Ginsberg as he shares a real-world use case and expert advice, including
How to determine who has access to sensitive data
How to detect any PHI that surfaces outside of a secure location
How to demonstrate to auditors that you protect data as required by HIPAA