Don't 'WannaCry' No More: How to Shield Your IT Infrastructure from Ransomware
About this webinar
Recorded: July 20, 2017
As we can see from the global WannaCry ransomware attack, the risk of being hit by this type of malware is not a matter of "if"; it's a matter of "when," According to SonicWall research, ransomware attacks spiked 16,700% in just one year, from 4 million in 2015 to staggering 638 million in 2016.
The good news is that there are ways to spot ransomware at an early stage and stop it from spreading through your environment. Watch our recorded educational webinar and learn:
How to prepare yourself for this do-or-die situation
How to detect attacks in their early stages
How to train employees to recognize the threat
And more!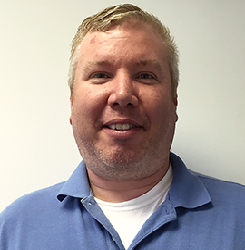 Brian Kittle,
Systems Engineer
¿Cómo proteger sus datos sensibles con un enfoque Data-Centric en seguridad IT?
A medida que las empresas generan más y más datos, es cada vez más difícil identificar y separar la información valiosa y convertirla en inteligencia útil para el negocio. Actualmente las organizaciones necesitan una forma de priorizar sus esfuerzos en la seguridad de TI y proteger lo que realmente importa.
Cómo identificar la ubicación de los archivos sensibles y mantenerlos seguros
Cómo identificar los datos sensibles estructurados y no estructurados, aplicando controles de seguridad
Cómo monitorizar la actividad de los usuarios y posibles comportamientos anómalos
Cómo cumplir de manera óptima con las normativas existentes