Don't 'WannaCry' No More: How to Shield Your IT Infrastructure from Ransomware
About this webinar
Recorded: July 20, 2017
As we can see from the global WannaCry ransomware attack, the risk of being hit by this type of malware is not a matter of "if"; it's a matter of "when," According to SonicWall research, ransomware attacks spiked 16,700% in just one year, from 4 million in 2015 to staggering 638 million in 2016.
The good news is that there are ways to spot ransomware at an early stage and stop it from spreading through your environment. Watch our recorded educational webinar and learn:
How to prepare yourself for this do-or-die situation
How to detect attacks in their early stages
How to train employees to recognize the threat
And more!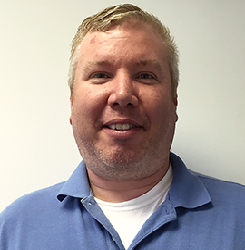 Brian Kittle,
Systems Engineer
Netwrix Data Classification Demonstration
We are excited to showcase the functionality of our newest product — Netwrix Data Classification! This software reveals the true value of information you store and cures both your information security and governance headaches.
Join us for a live demo and learn how to:
Accurately identify sensitive information and reduce its exposure
Slash expenses on data storage by cleaning up obsolete or trivial information
Respond to legal requests without putting your business on hold
Streamline data management tasks by retaining, archiving or migrating only specific types of data