Wie sie Ihre IT-Umgebung vor Ransomware und nicht authorisierten Zugriffen schützen können
About this webinar
Recorded: May 23, 2017
Schauen Sie unser aufgezeichnete Webinar an und erfahren Sie, wie Sie Ihre IT-Umgebung vor Ransomware und nicht autorisierten Zugriffen schützen können:
Warnungen bei Angriffszenarien
Bleiben Sie bei anomalem Verhalten stets zeitnah informiert, um eine sofortige Reaktion auf externe Angriffe und Insider-Bedrohungen gewährleisten zu können.
Rollenbasierte Zugriffskontrolle
Erteilen Sie den verschiedenen IT-, Security- und Operations-Teams die benötigten Zugriffsrechte hinsichtlich Ihrer Sicherheitsrichtlinien.
Berichte für die EU-DSGVO, ISO27001 und mehr
Verkürzen Sie die Vorbereitungszeit für die EU-DSGVO, ISO27001, Zertifizierungen und Audits mit darauf speziell abgestimmten Berichten.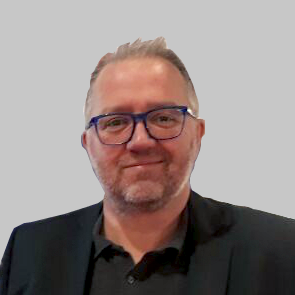 Jørgen Slings,
Systems Engineer
Netwrix Auditor Product Demo
See what Netwrix Auditor has to offer, including how you can prevent data breaches by staying in control of your sensitive and regulated data. Join a Netwrix systems engineer as he demonstrates how to:
Identify and remediate your biggest security gaps using the IT Risk Assessment dashboard
Detect and investigate abnormal user behavior faster with alerts and Google-like search
Minimize response time to common incidents or anticipated threats with Automated Response
Pass compliance audits with far less effort using Data Discovery and Classification
And much more
Sign up for the live demo now!