Wie sie Ihre IT-Umgebung vor Ransomware und nicht authorisierten Zugriffen schützen können
About this webinar
Recorded: May 23, 2017
Schauen Sie unser aufgezeichnete Webinar an und erfahren Sie, wie Sie Ihre IT-Umgebung vor Ransomware und nicht autorisierten Zugriffen schützen können:
Warnungen bei Angriffszenarien
Bleiben Sie bei anomalem Verhalten stets zeitnah informiert, um eine sofortige Reaktion auf externe Angriffe und Insider-Bedrohungen gewährleisten zu können.
Rollenbasierte Zugriffskontrolle
Erteilen Sie den verschiedenen IT-, Security- und Operations-Teams die benötigten Zugriffsrechte hinsichtlich Ihrer Sicherheitsrichtlinien.
Berichte für die EU-DSGVO, ISO27001 und mehr
Verkürzen Sie die Vorbereitungszeit für die EU-DSGVO, ISO27001, Zertifizierungen und Audits mit darauf speziell abgestimmten Berichten.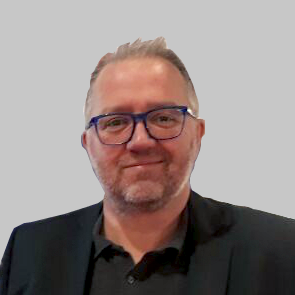 Jørgen Slings,
Systems Engineer
Tips, Tools and Techniques for Overcoming Data Protection Challenges
Tighter data protection regulations have forced organizations to put data security at the top of their priority list. Join this panel of experts to discover why companies fail to ensure data security and how to avoid the same fate. They will discuss common data protection challenges: intellectual property theft, data loss, data breaches, system disruptions and compliance regulations.
Register now for a dynamic panel discussion:
Gain expert insight into tools and techniques for improving data security in your organization
Hear recommendations for how to justify investments in IT security
Get simple yet effective tips for enhancing data privacy and protection
Learn the key differences between compliance and security
Leave the event with a clear and realistic action plan for avoiding data breaches