Wie sie Ihre IT-Umgebung vor Ransomware und nicht authorisierten Zugriffen schützen können
About this webinar
Recorded: May 23, 2017
Schauen Sie unser aufgezeichnete Webinar an und erfahren Sie, wie Sie Ihre IT-Umgebung vor Ransomware und nicht autorisierten Zugriffen schützen können:
Warnungen bei Angriffszenarien
Bleiben Sie bei anomalem Verhalten stets zeitnah informiert, um eine sofortige Reaktion auf externe Angriffe und Insider-Bedrohungen gewährleisten zu können.
Rollenbasierte Zugriffskontrolle
Erteilen Sie den verschiedenen IT-, Security- und Operations-Teams die benötigten Zugriffsrechte hinsichtlich Ihrer Sicherheitsrichtlinien.
Berichte für die EU-DSGVO, ISO27001 und mehr
Verkürzen Sie die Vorbereitungszeit für die EU-DSGVO, ISO27001, Zertifizierungen und Audits mit darauf speziell abgestimmten Berichten.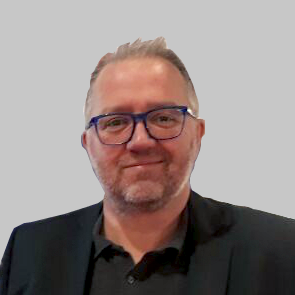 Jørgen Slings,
Systems Engineer
Active Directory 101: Install and Configure AD Domain Services
This webinar covers the first section of Exam 70-742, which focuses on effective installation and administration of Active Directory. In addition to providing step-by-step training from an AD expert, the session also explores the potential pitfalls of AD configuration and ways to ensure your configuration enhances the security of your IT environment.
Register for this session to learn:
How to install and configure domain controllers (DCs)
Best practices for creating AD users and computers
How to effectively approach AD group and organizational unit (OU) management
How Netwrix Auditor's reporting functionality can help you identify security gaps in your AD configuration and maintain good IT hygiene