Wie sie Ihre IT-Umgebung vor Ransomware und nicht authorisierten Zugriffen schützen können
About this webinar
Recorded: May 23, 2017
Schauen Sie unser aufgezeichnete Webinar an und erfahren Sie, wie Sie Ihre IT-Umgebung vor Ransomware und nicht autorisierten Zugriffen schützen können:
Warnungen bei Angriffszenarien
Bleiben Sie bei anomalem Verhalten stets zeitnah informiert, um eine sofortige Reaktion auf externe Angriffe und Insider-Bedrohungen gewährleisten zu können.
Rollenbasierte Zugriffskontrolle
Erteilen Sie den verschiedenen IT-, Security- und Operations-Teams die benötigten Zugriffsrechte hinsichtlich Ihrer Sicherheitsrichtlinien.
Berichte für die EU-DSGVO, ISO27001 und mehr
Verkürzen Sie die Vorbereitungszeit für die EU-DSGVO, ISO27001, Zertifizierungen und Audits mit darauf speziell abgestimmten Berichten.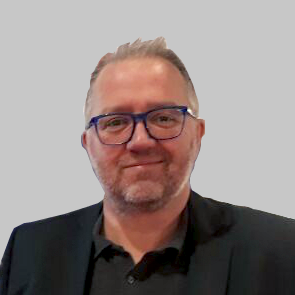 Jørgen Slings,
Systems Engineer
Deep Dive: Records Management – A New Solution to an Old Problem
Moving to digital creates the illusion that you'll automatically leave behind all the records management problems you had with paper files, from the frequent errors by users to the endless requests from auditors. Unfortunately, that is not the case — over 60% of organizations are still stuck with mostly manual approaches to retention and disposition of records.
Join our 30-minute deep dive into electronic records management:
Learn why manual records tagging is a ticket straight to lower productivity, constant frustration and higher risks
Explore ways to automate the movement of records through their lifecycle and finally get home on time
Discover how to improve the performance of your records management system and increase its ROI