Security Awareness Program: Your Employees Are Your Biggest Risk
About this webinar
Recorded: November 20, 2018
According to Warren Buffett, cyber attacks are "the number one problem with mankind." Nevertheless, most organisations still fail to do two key things: cultivate a strong cybersecurity culture among employees and build a strong IT security team and toolset. Join this online course organised by Netwrix and Caretower to learn how to tackle these challenges.
We will share our experience with:
Bridging the communication and knowledge gap between security team and other business units
Efficiently teaching proper security behavior patterns
Increasing the productivity of your IT security team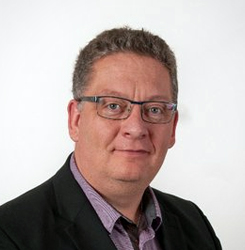 Kennet Johansen ,
Systems Engineer
Tips, Tools and Techniques for Overcoming Data Protection Challenges
Tighter data protection regulations have forced organizations to put data security at the top of their priority list. Join this panel of experts to discover why companies fail to ensure data security and how to avoid the same fate. They will discuss common data protection challenges: intellectual property theft, data loss, data breaches, system disruptions and compliance regulations.
Register now for a dynamic panel discussion:
Gain expert insight into tools and techniques for improving data security in your organization
Hear recommendations for how to justify investments in IT security
Get simple yet effective tips for enhancing data privacy and protection
Learn the key differences between compliance and security
Leave the event with a clear and realistic action plan for avoiding data breaches