Security Awareness Program: Your Employees Are Your Biggest Risk
About this webinar
Recorded: November 20, 2018
According to Warren Buffett, cyber attacks are "the number one problem with mankind." Nevertheless, most organisations still fail to do two key things: cultivate a strong cybersecurity culture among employees and build a strong IT security team and toolset. Join this online course organised by Netwrix and Caretower to learn how to tackle these challenges.
We will share our experience with:
Bridging the communication and knowledge gap between security team and other business units
Efficiently teaching proper security behavior patterns
Increasing the productivity of your IT security team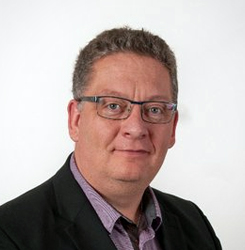 Kennet Johansen ,
Solutions Engineer
Pro Tips for Defending Your Organization from Data Breaches
Data security analyst Bob Diachenko (@MayhemDayOne) will join us in this webinar to share his expert tips for reducing your risk of a data breach. To discover data leaks and vulnerabilities on the internet, Bob uses search engines like Shodan, BinaryEdge and Zoomeye, and simple dorks. No special software or active scanning, just 'bare hands' and some luck. If he can find your data, then anybody else in the world can, too.
Bob will provide some great insights based on recent data breaches in unsecured NoSQL databases caused by trusted staff and partners, including:
Which of your data assets are likely to be targeted by attackers
A checklist for minimizing the risk of a data breach
How to spot and remediate risks while adopting a cloud-first strategy
How to minimize the exposure of your sensitive data