What's New in Netwrix Auditor 8.0
About this webinar
Recorded: April 22, 2016
New Netwrix Auditor 8.0 delivers #completevisibility into hybrid cloud IT infrastructures to protect your data at rest regardless of its location.
Watch the recorded webinar session to see what's new in Netwrix Auditor 8.0. We'll show you how to take advantage of the new functionality available, and we'll explore top features, including the following:
Applications for Office 365, EMC and NetApp auditing;
File Analysis;
RESTful API and Add-on Store;
Virtual and cloud deployments;
And much more!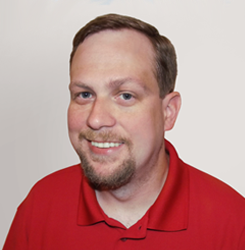 Jeff Melnick,
Solutions engineer
¿Cómo proteger sus datos sensibles con un enfoque Data-Centric en seguridad IT?
A medida que las empresas generan más y más datos, es cada vez más difícil identificar y separar la información valiosa y convertirla en inteligencia útil para el negocio. Actualmente las organizaciones necesitan una forma de priorizar sus esfuerzos en la seguridad de TI y proteger lo que realmente importa.
Cómo identificar la ubicación de los archivos sensibles y mantenerlos seguros
Cómo identificar los datos sensibles estructurados y no estructurados, aplicando controles de seguridad
Cómo monitorizar la actividad de los usuarios y posibles comportamientos anómalos
Cómo cumplir de manera óptima con las normativas existentes