What the GDPR is and how to deal with it
About this webinar
Recorded: December 15, 2016
The EU General Data Protection Regulation is coming to replace the Data Protection Directive 95/46/EC and impacts not only European companies, but everyone who offers goods or services to European Union residents and therefore processes any of their personal data. All these businesses must implement a reasonable level of data protection and privacy to meet the requirements of this inevitable regulatory standard.
Watch the recorded session to learn:
What the GDPR is
What its main objectives and challenges are
What steps you should take to prepare
How to achieve compliance with the key GDPR provisions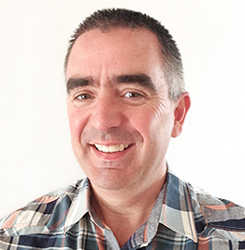 Russell McDermott,
Solutions Engineer
Deep Dive: Records Management – A New Solution to an Old Problem
Moving to digital creates the illusion that you'll automatically leave behind all the records management problems you had with paper files, from the frequent errors by users to the endless requests from auditors. Unfortunately, that is not the case — over 60% of organizations are still stuck with mostly manual approaches to retention and disposition of records.
Join our 30-minute deep dive into electronic records management:
Learn why manual records tagging is a ticket straight to lower productivity, constant frustration and higher risks
Explore ways to automate the movement of records through their lifecycle and finally get home on time
Discover how to improve the performance of your records management system and increase its ROI