What's New in Netwrix Auditor 9.5
About this webinar
Recorded: November 27, 2017
Meet Netwrix Auditor 9.5! The latest version of this visibility platform for user behavior analysis and risk mitigation provides even more features that empower you to identify, assess and reduce risks to your IT infrastructure and data.
Join our webinar, "What's New in Netwrix Auditor 9.5," and get first-hand experience with the newest functionality:
Risk Assessment — Spot and prioritize risks to close security holes.
Behavior Anomaly Discovery — Improve detection of malicious insiders and compromised accounts.
Permission Analysis — Mitigate the risk of privilege abuse, data breaches and more.
Discover how the security intelligence delivered by Netwrix Auditor 9.5 helps reduce risks, and get answers to your questions during a live Q&A with Netwrix product experts.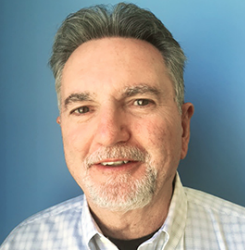 Bob Cordisco,
Systems Engineer
How Attackers Exploit Office 365 Vulnerabilities
Office 365 has become the platform of choice for document collaboration and sharing. If you're using Office 365 or planning to migrate there, understanding the types of security attacks you can expect is imperative. Microsoft provides tools for testing your end users by simulating some of the most common attacks, so you can educate them as part of your broader defense strategy.
In this webinar, you'll discover:
Unconventional Office 365 attack techniques
How to test your end users
How to spot attacks in early stages so you can take steps to prevent a breach
How you can keep your executives mailboxes safe