What's New in Netwrix Auditor 9.8
About this webinar
Recorded: May 22, 2019
See the new Netwrix Auditor in action! In this webinar, we'll demonstrate how the new features and enhancements in Netwrix Auditor 9.8 can help you further strengthen the security of your Windows infrastructure and SharePoint data.
Join us to learn how to:
Uncover and mitigate data security holes across your Windows servers and SharePoint sites
Protect your critical SharePoint assets, even if you have a tangled permissions layout and tons of SharePoint data objects
Get notified about actions outside expected hours and unauthorized access to confidential data
Enforce stricter control over privileged user activity to catch admins misusing their permissions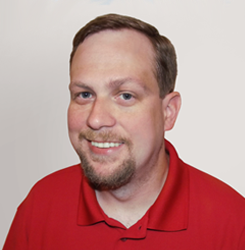 Jeff Melnick,
Solutions engineer
How Attackers Exploit Office 365 Vulnerabilities
Office 365 has become the platform of choice for document collaboration and sharing. If you're using Office 365 or planning to migrate there, understanding the types of security attacks you can expect is imperative. Microsoft provides tools for testing your end users by simulating some of the most common attacks, so you can educate them as part of your broader defense strategy.
In this webinar, you'll discover:
Unconventional Office 365 attack techniques
How to test your end users
How to spot attacks in early stages so you can take steps to prevent a breach
How you can keep your executives mailboxes safe