What's New in Netwrix Auditor 8.5
About this webinar
Recorded: October 25, 2016
New Netwrix Auditor 8.5 delivers #completevisibility into Hybrid Cloud IT Environments.
Watch the recorded webinar to see how Netwrix Auditor 8.5 helps IT pros to secure identities and data in hybrid cloud IT infrastructures. You will learn how to take advantage of the new applications and features:
Netwrix Auditor applications for Azure AD and Oracle Database;
User Behavior and Blind Spot Analysis;
Add-On Store;
And more!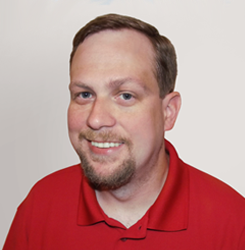 Jeff Melnick,
Systems Engineer
Hiding in Plain Sight: How Attackers Move through the Network Undetected
Once attackers have breached the perimeter, they often lurk in the network for months, looking for valuable data to steal. To stay hidden, they try to make their actions blend in with normal traffic.
By the end of this session, you will know:
· What techniques attackers use to traverse the network without raising alarms
· What native Microsoft tools can help you spot covert attacks
· How you can identify the hiding attacks by using Netwrix Auditor functionality