Withstanding a Ransomware Attack: A Step-by-Step Guide
About this webinar
Recorded: February 7, 2017
Ransomware has spread epidemically in 2016. Analysts, IT pros and corporate staff list it among the top IT security threats. According to a report prepared by the Cyber Threat Alliance (CTA), CryptoWall, version 3.0, alone has already cost its victims $325 million. Malicious software R&D is funded profusely through sources ranging from the proceeds of criminal activity to money raised through crowdfunding services. Under crowdfunding, those who pay the developer receive a copy and can try using it.
Watch the recording of our new webinar "Withstanding a ransomware attack: A step-by-step guide" and learn:
What you should do to ensure your data's availability,
How to train your colleagues to avoid being caught on the hook of ransomware,
How to moderate the aftermath of a ransomware attack,
And more!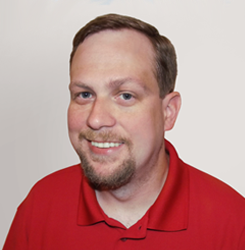 Jeff Melnick,
Solutions engineer
Deep Dive: How to Reduce the Exposure of Your Critical Data
To reduce the overexposure of regulated and mission-critical data, it's not enough to understand where it resides; you also need to uncover any issues that put the data at risk and quickly remediate them. With solutions from Netwrix, you can reduce the exposure of your sensitive data by moving it to a safe location, deleting confidential pieces of content from it and more.
Join us and discover how Netwrix solutions enable you to:
Understand which data needs protection and how exposed it is
Automatically migrate overexposed data to quarantine before a breach occurs
Automatically redact sensitive content from documents
Identify and revoke excessive permissions
Increase the accuracy of your data loss prevention (DLP) tool