Withstanding a Ransomware Attack: A Step-by-Step Guide
About this webinar
Recorded: February 7, 2017
Ransomware has spread epidemically in 2016. Analysts, IT pros and corporate staff list it among the top IT security threats. According to a report prepared by the Cyber Threat Alliance (CTA), CryptoWall, version 3.0, alone has already cost its victims $325 million. Malicious software R&D is funded profusely through sources ranging from the proceeds of criminal activity to money raised through crowdfunding services. Under crowdfunding, those who pay the developer receive a copy and can try using it.
Watch the recording of our new webinar "Withstanding a ransomware attack: A step-by-step guide" and learn:
What you should do to ensure your data's availability,
How to train your colleagues to avoid being caught on the hook of ransomware,
How to moderate the aftermath of a ransomware attack,
And more!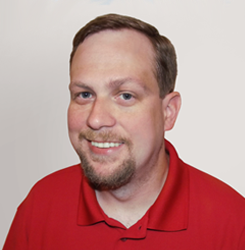 Jeff Melnick,
Systems engineer
Deep Dive: Insider Threat Detection
Do organizations battle insider threats? They try to. Are they successful at mitigating the risk? Not so much. It's a real challenge to spot malicious insiders before they cause damage, and even well-meaning users sometimes forget or ignore established information sharing and data protection protocols, especially those that seem arbitrary or inconvenient.
Join us in our new 25-minute deep dive demo to learn how to:
Determine whether your organization should be concerned about insider threats
Get concrete evidence of privilege abuse incidents
Be notified about high-risk insider threat patterns
Identify security weak spots so you can remediate them before they are exploited