Withstanding a Ransomware Attack: A Step-by-Step Guide
About this webinar
Recorded: February 7, 2017
Ransomware has spread epidemically in 2016. Analysts, IT pros and corporate staff list it among the top IT security threats. According to a report prepared by the Cyber Threat Alliance (CTA), CryptoWall, version 3.0, alone has already cost its victims $325 million. Malicious software R&D is funded profusely through sources ranging from the proceeds of criminal activity to money raised through crowdfunding services. Under crowdfunding, those who pay the developer receive a copy and can try using it.
Watch the recording of our new webinar "Withstanding a ransomware attack: A step-by-step guide" and learn:
What you should do to ensure your data's availability,
How to train your colleagues to avoid being caught on the hook of ransomware,
How to moderate the aftermath of a ransomware attack,
And more!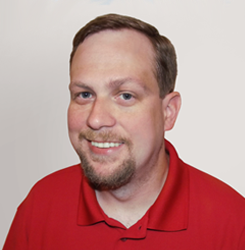 Jeff Melnick,
Solutions engineer
Tips, Tools and Techniques for Overcoming Data Protection Challenges
Tighter data protection regulations have forced organizations to put data security at the top of their priority list. Join this panel of experts to discover why companies fail to ensure data security and how to avoid the same fate. They will discuss common data protection challenges: intellectual property theft, data loss, data breaches, system disruptions and compliance regulations.
Register now for a dynamic panel discussion:
Gain expert insight into tools and techniques for improving data security in your organization
Hear recommendations for how to justify investments in IT security
Get simple yet effective tips for enhancing data privacy and protection
Learn the key differences between compliance and security
Leave the event with a clear and realistic action plan for avoiding data breaches