Withstanding a Ransomware Attack: A Step-by-Step Guide
About this webinar
Recorded: February 7, 2017
Ransomware has spread epidemically in 2016. Analysts, IT pros and corporate staff list it among the top IT security threats. According to a report prepared by the Cyber Threat Alliance (CTA), CryptoWall, version 3.0, alone has already cost its victims $325 million. Malicious software R&D is funded profusely through sources ranging from the proceeds of criminal activity to money raised through crowdfunding services. Under crowdfunding, those who pay the developer receive a copy and can try using it.
Watch the recording of our new webinar "Withstanding a ransomware attack: A step-by-step guide" and learn:
What you should do to ensure your data's availability,
How to train your colleagues to avoid being caught on the hook of ransomware,
How to moderate the aftermath of a ransomware attack,
And more!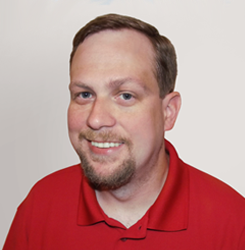 Jeff Melnick,
Systems Engineer
How to Protect Identities and Secure Your Azure Environment
Azure AD allows you to layer features such as conditional access and multifactor authentication to help protect your users and data. Along with Azure Security Center, it helps monitor security across on-premises and cloud workloads. Unfortunately, incorporating Microsoft's native tools alone is rarely enough to maintain a strong security posture of your Azure infrastructure.
In this session, @microspecialist Adnan Hendricks will explain how Microsoft's built-in security controls can help you protect your organization — and why you need to augment them with enterprise-quality auditing.
Join this webinar and learn:
How to strengthen user credentials and reduce your attack surface area using native tools
Why relying on native tools alone leaves critical security gaps
How Netwrix Auditor enhances auditing to deliver complete and reliable end-user security
How to spot threat patterns in time to prevent security breaches and even automate threat response
Register now and get a chance to win a $100 Amazon card!