2019 Netwrix Cloud Data Security Report
With compliance regulations growing tighter and data privacy taking center stage, in this year's report we focused on data security in the cloud. We asked organizations about the kinds of data they store in the cloud, their top concerns about securing that data, the incidents they have experienced and their future plans for storing data in the cloud.
50%
of organizations store PII of customers and employees in the cloud, unlike financial data and intellectual property.
75%
of organizations that do not classify customer PII stored in the cloud experienced at least one security incident in the past year.
36%
of organizations couldn't identify who was actually at fault for a security breach, compared to 6% in 2018.
Content in this issue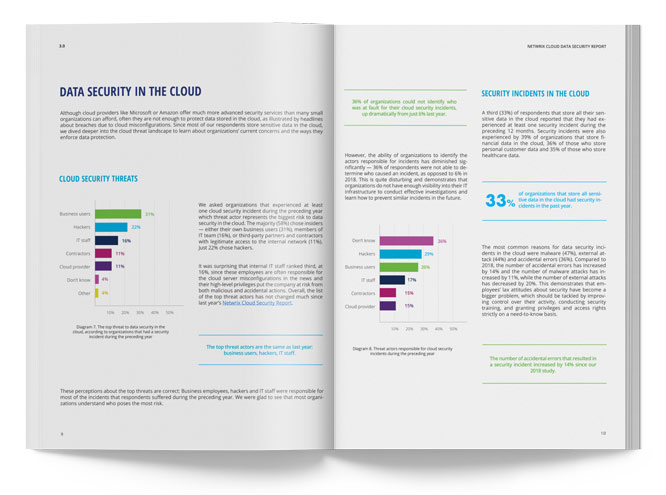 Data in the cloud
Data security in the cloud
Plans for the future
Recommendations
Demography