2020 Netwrix IT Trends Report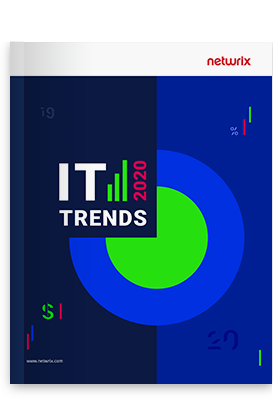 The demand for IT support keeps growing, and many IT professionals have to juggle ongoing digital transformation and unresolved operational issues, and ensure their organizations are secured against cyber threats. We have asked 1045 professionals to name their top five IT projects for the next year.
74%
of organizations named data security as their top IT priority for 2020.
54%
of respondents plan to focus on automating manual tasks.
20%
of organizations will educate IT personnel or acquire talents.
Content in this issue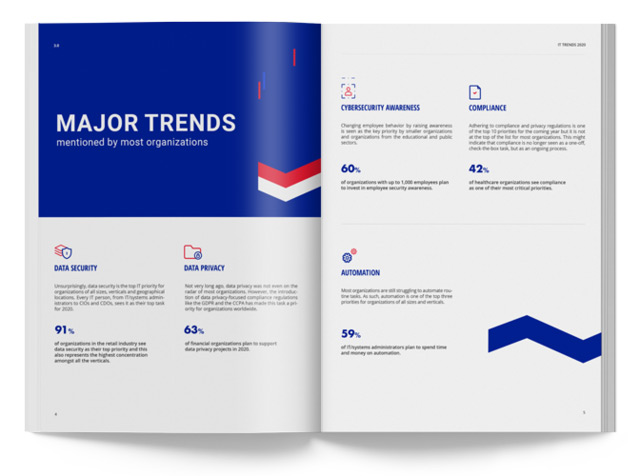 Executive summary
Major trends
Common trends
Emerging trends
Appendix
Demographics