See which NERC CIP compliance requirements you can address
with Netwrix
The North American Electric Reliability Corporation (NERC) is a trans-national regulatory authority that ensures the reliability of the bulk electric power system in North America by developing and enforcing NERC reliability compliance standards for planning and operating the bulk electric system and minimizing the risk of system disturbances. NERC standards, which are designed to ensure the security of the IT infrastructure that supports North America's bulk electric system, are called NERC Critical Infrastructure Protection
(CIP) standards.
To meet NERC CIP regulatory standards, organizations working in the energy and utilities industry have to enforce security controls, including both physical and cybersecurity controls, to protect their critical cyber assets and data. Some of the requirements cover policy creation and employee training, which are often outside of the scope of compliance management software. Therefore, when evaluating NERC CIP compliance tools, base your decision on the state of your IT environment and your cybersecurity priorities. NERC CIP compliance software from Netwrix supports the following
cybersecurity controls:
CIP-004-6 — Cyber Security – Personnel & Training:
R3 (3.1; 3.2), R4 (4.3; 4.4), R5 (5.1 – 5.5)
CIP-007-6 — Cyber Security – Systems Security Management:
R4 (4.1-4.4), R5 (5.1; 5.4-5.7)
CIP-008-5 — Cyber Security — Incident Reporting and Response Planning:
CIP-010-2 — Cyber Security — Configuration Change Management and Vulnerability Assessments:
CIP-011-2 — Cyber Security — Information Protection: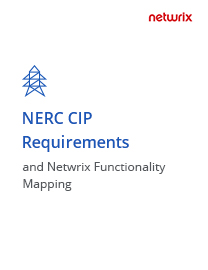 Learn more about how Netwrix can help you meet NERC CIP requirements and prove NERC compliance.
Depending on the configuration of your IT systems, your internal procedures, the nature of your business and other factors, Netwrix might also facilitate implementation of NERC CIP provisions and practices
not listed above.
Find out how Netwrix can help you prove the NERC CIP compliance
of your enterprise
Netwrix provides visibility into changes, configurations and access events in on-premises and cloud-based systems. This NERC compliance software delivers security intelligence about security gaps in your environment, detects anomalies in user behavior, alerts you to threat patterns and makes it easier to investigate possible threats before they turn into security breaches. With API-enabled integrations, you can easily centralize automated security monitoring and reporting by feeding data from other on-premises and cloud-based applications and services into Netwrix. You can take advantage of free add-ons available for many well-known solutions, including ServiceNow ITSM, Cisco network devices and Amazon web services, as well as integrate applications and products built
by your company.
Implement continuous risk assessment to support
risk management
Netwrix enables you to assess and prioritize major IT risks, even without specialized risk management software. Its IT Risk Assessment reports enable continuous IT risk assessment in three key areas of your environment: account management, security access rights and
data governance.
Tighten control over access to important
cyber assets
Make audit of user logon activity to your critical databases a regular part of your access management program. With Netwrix, you can monitor both successful and failed logons. For automation of monitoring processes, subscribe to the report and get it delivered right to your inbox on the time
schedule you choose.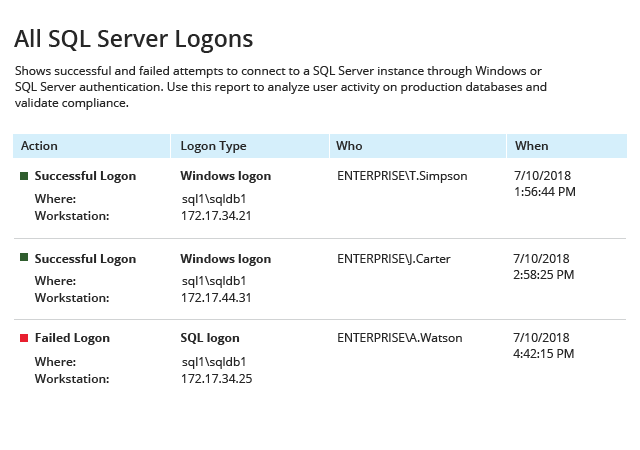 Stay on top of potentially malicious events in your
IT environment
Set up event-based and threshold-based alerts on activity that you consider to be critical and get notified before it causes real damage to your cyber resources and disrupts operations. For instance, get alerts on multiple failed attempts to log into your Active Directory within a short period of time since they can indicate a brute-force attack that needs to be blocked before attackers get
into your network.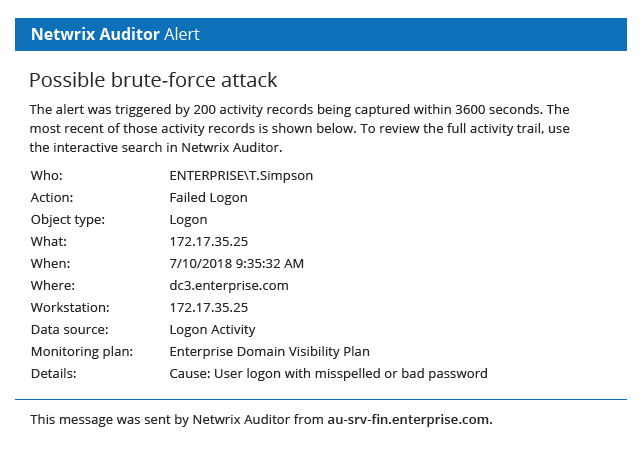 Quickly get to the bottom of an incident and prevent it from happening
in the future
You need to be able to quickly investigate suspicious activity or system outages so you can take appropriate remediation actions and prevent similar events from happening in the future. Netwrix empowers you with a powerful search engine that enables you to easily fine-tune your search criteria until you find the information you need. Save your search as a custom report for
future review.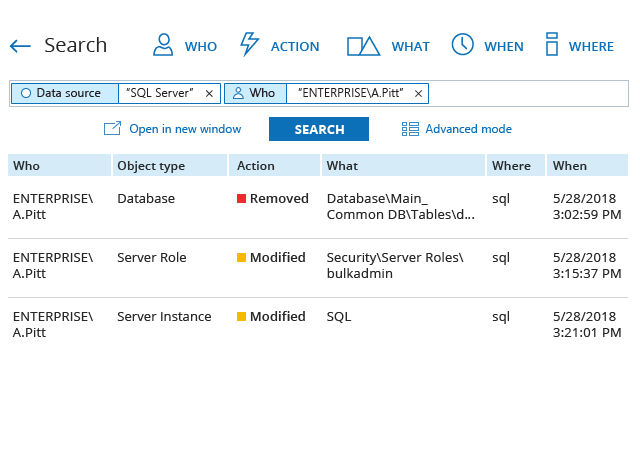 Establish and maintain baseline configurations of your
critical servers
Change and vulnerability management provisions of NERC CIP require you to regularly review the configurations of your cyber assets and document any changes from the established baseline. Netwrix enables you to regularly review server configurations and easily identify deviations from your baseline, such as outdated antivirus solution
or illicit software.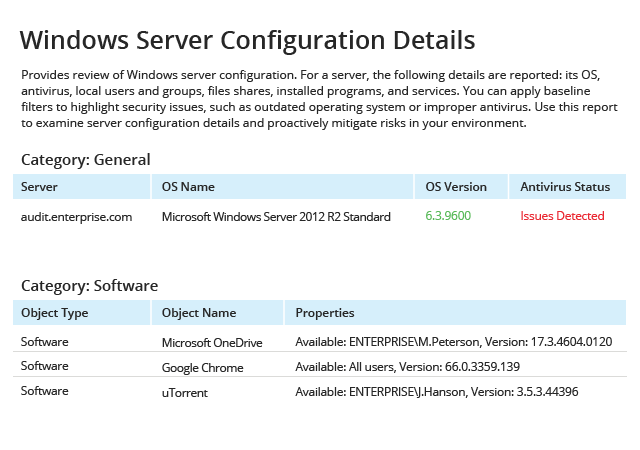 Check out how energy and utilities companies just like yours use Netwrix to enhance their
security posture
CUSTOMER SUCCESS
Guadalupe Valley Electric Cooperative identifies security gaps and tightens up their procedures and policies to keep security at the highest level.
Read the Story
CUSTOMER SUCCESS
Pike Electric ensures business continuity by getting insights into user activity across their key systems and slashing troubleshooting time to just 15 minutes.
Read the Story