About NERC
NERC Standards
The North American Electric Reliability Corporation (NERC) is a trans-national regulatory authority that ensures electrical reliability of the bulk power system in North America. Overseen by the Federal Energy Regulatory Commission (FERC), the corporation develops and enforces NERC reliability standards for planning and operating the bulk power system and minimizing the risk
of system disturbances.
NERC Critical Infrastructure
Protection (CIP)
NERC CIP standards are mandatory for users, owners and operators of the bulk electric power system and designed to ensure the security of the IT infrastructure that supports North America's bulk electric system. Organizations have to enforce IT controls to protect access to sensitive cyber assets, i.e. programmable electronic devices and communication networks, including hardware, software, and data. Covered entities that fail to comply with CIP standards are subject to fines, sanctions
and other penalties.
Capabilities of Netwrix Auditor
Protect your critical systems from cyber vulnerabilities and ensure NERC
CIP compliance
The latest effective CIP regulations, NERC CIP version 5, along with the partially effective version 6, facilitate standards development and NERC CIP compliance enforcement, and also require proper governing of critical infrastructure. Netwrix Auditor helps organizations prove that security controls are in place and all CIP requirements
are being followed.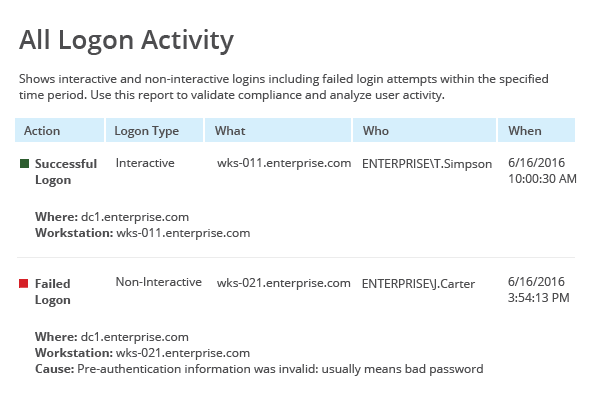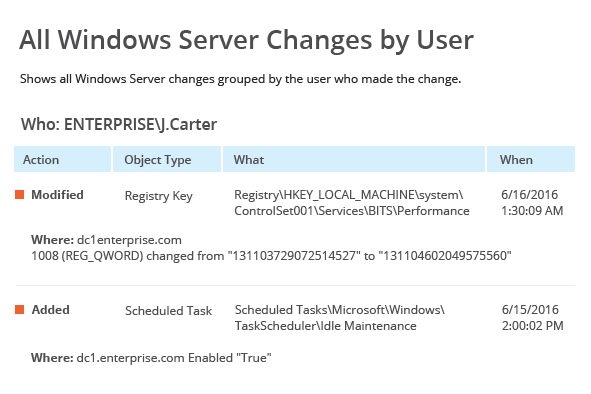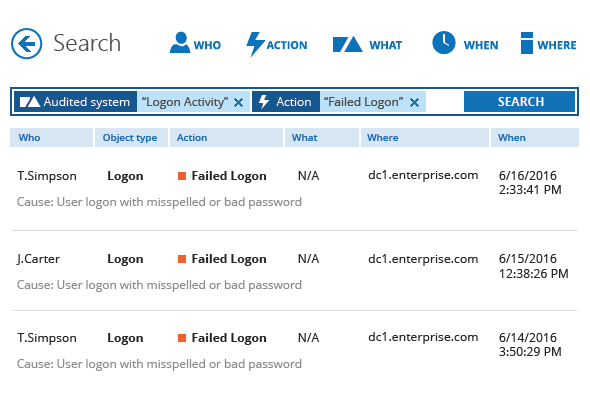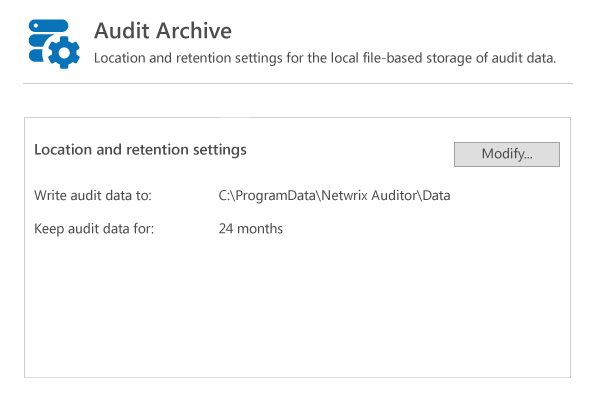 See which NERC CIP standards can be addressed
with Netwrix Auditor
Netwrix Auditor helps responsible entities secure, manage and monitor the critical cyber assets of the bulk power system. By providing complete visibility into activity in the IT environment, Netwrix Auditor helps you address, either directly or partially, the following cyber security requirements
of NERC CIP compliance.
CIP-005 – Electronic Security Perimeter
Manage electronic access to the bulk electric system (BES) and protect BES Cyber Systems
CIP-007 – Systems Security Management
Manage system security to help protect BES Cyber Systems
CIP-010 – Configuration Change Management and Vulnerability Assessments
Prevent and detect unauthorized changes to BES Cyber Systems
CIP-011 – Information Protection
Prevent unauthorized access to BES Cyber System Information
CIP-003 – Security Management Controls
Create and enforce security management controls that establish responsibility and accountability for protecting BES Cyber Systems
CIP-004 – Personnel & Training
Minimize the risk of misoperation or instability in the BES by requiring personnel risk assessment, training and security awareness
CIP-008 – Incident Reporting and Response Planning
Mitigate risks to the reliable operation of the BES as the result of an IT security incident by specifying incident response requirements
Please note that Netwrix Auditor can facilitate the ongoing evaluation of security controls in addition to those listed above, helping you achieve continuous compliance with the security provisions
of other regulations.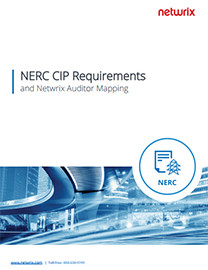 Organizations of all sizes trust Netwrix Auditor to secure their bulk power system assets and maintain compliance
with CIP requirements
"We considered tools from several vendors as well as building our own tools. We chose Netwrix Auditor because of its attractive pricing
and easy implementation."
Kerry Schrantz,
Network Operations Manager, Pike Energy