About SOX Compliance
Sarbanes-Oxley Act aims to protect investors from fraudulent
financial reports.
All public companies in the U.S., without exception, are subject to SOX compliance. SOX compliance requirements also apply to overseas operations of U.S. public companies and international companies listed on U.S. exchanges. Failure to comply with SOX can result in up to 5 million dollars in fines and up to 20 years of imprisonment of C-level executives accountable for
SOX implementation.
Capabilities of Netwrix Auditor
Using Netwrix Auditor to pass SOX audit and maintain
continuous compliance
Achieving sustainable compliance with SOX requires continuous joint efforts from business, finance and IT professionals in the establishment and ongoing evaluation of the company's overall control environment, including its IT controls. Netwrix Auditor helps organizations satisfy IT SOX compliance requirements by automating manual IT control processes, and it also provides evidence required to pass
a SOX IT audit.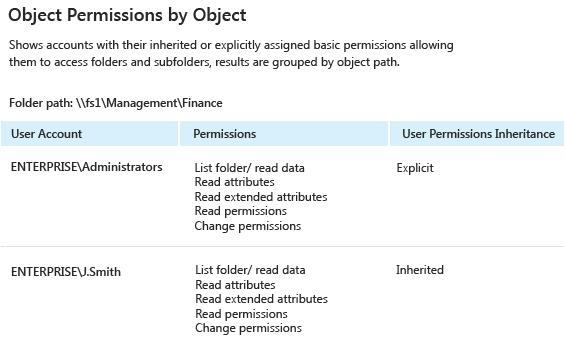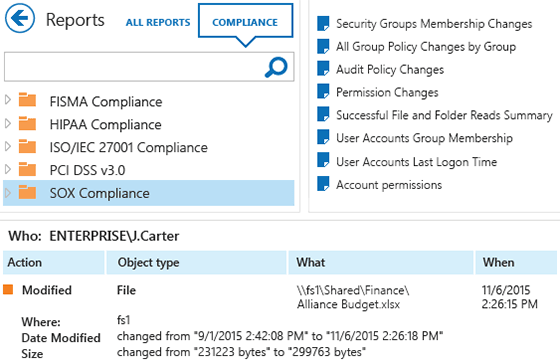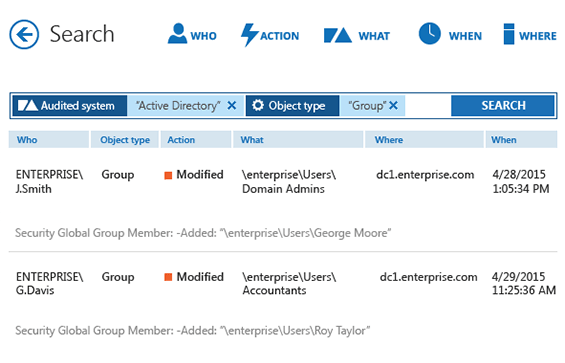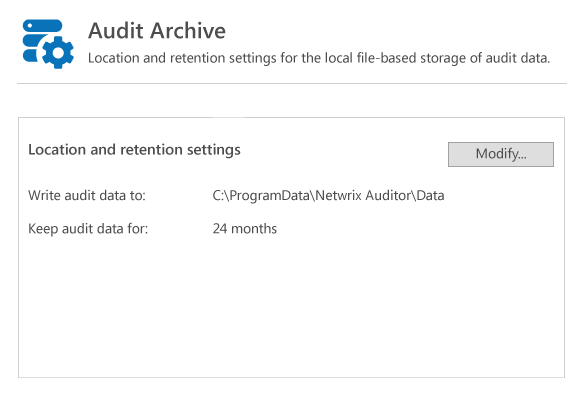 See what SOX compliance requirements Netwrix Auditor helps
you meet
Though the SOX Act requires public companies to adopt internal controls over financial reporting, it does not provide any specific recommendations for their implementation. Instead it requires organizations to adopt a "recognized control framework," such as COSO or COBIT. While COSO gives only broad guidance on internal control practices, COBIT is specifically focused on IT controls. Both frameworks complement each other and therefore are often used in tandem for the purposes of compliance with SOX sections 302 and 404. Netwrix Auditor addresses requirements
of both frameworks.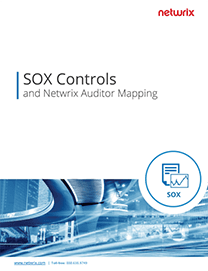 Organizations of all sizes rely on Netwrix Auditor to ensure and prove
SOX compliance
"I've used Netwrix Auditor in a company that had gone public and was now under SOX. It proved to be a cornerstone of my compliance reporting, and made my job (and the auditors' jobs) easier to do. It would have been very difficult to have gotten it all together
without it."
Richard Muniz,
Network/Systems Administrator
Westmoreland
Coal Company