Account Lockout Troubleshooting Quick Reference Guide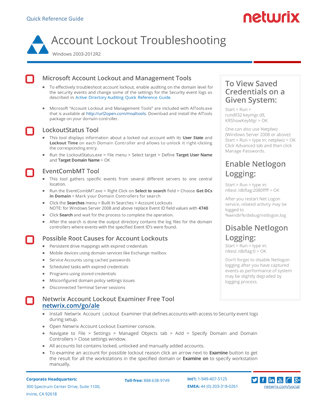 This guide provides important tips about troubleshooting account lockouts in Active Directory. It lists the common root causes for account lockouts and explains how to use the following Microsoft account lockout and management tools:
LockoutStatus tool
EventCombMT tool

After reading the guide, you'll know how to determine why an account was locked out and how to quickly resolve the issue. You'll also learn about free tools that streamline account lockout troubleshooting.