Add-on for ServiceNow
Incident Management
Streamline incident response in ServiceNow. Integrate Netwrix Auditor with ServiceNow®
IT Service Management through the RESTful API with this free add-on.
Speed incident response
Minimize the gap between incident detection and kickoff of the resolution process for improved
SLA compliance.
Increase IT productivity
Relieve the burden of manually handling tickets of the same type with automatic ticket correlation, alert consolidation and
flood suppression.
Implement ITSM best practices
Enable centralized incident management and integrate alerts directly into the IT workflow, in accordance with
ITIL standards.
See how Netwrix Auditor Add-on for ServiceNow Incident Management helps speed incident response
Have tickets automatically generated based on Netwrix Auditor alerts and immediately assigned to the right
person or team.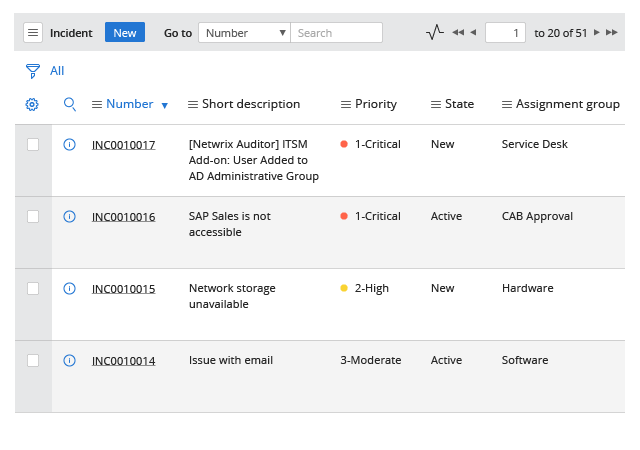 Streamline resolution of tickets of the same type
Avoid ticket overflow by correlating alerts of the same type to one ticket or having new tickets reference previous ones of
the same type.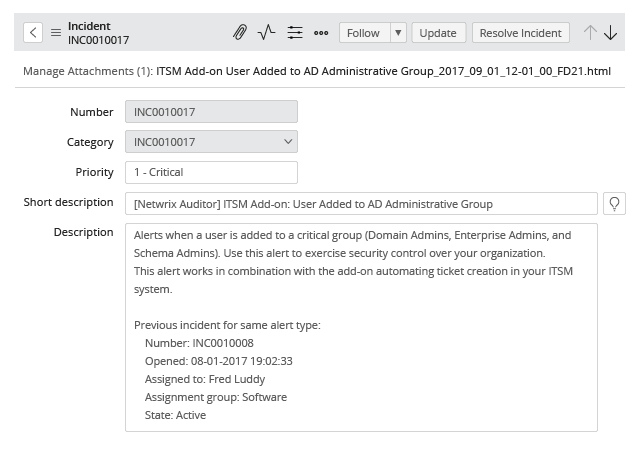 Receive complete incident information
Get all necessary details, including who-what-when-where data, automatically included in the ticket activity feed
and attachment.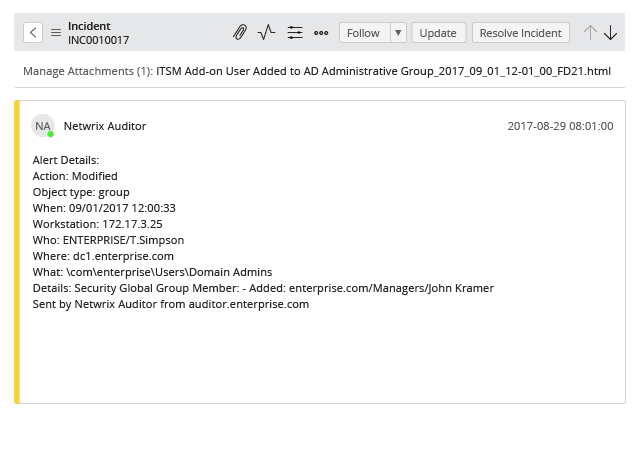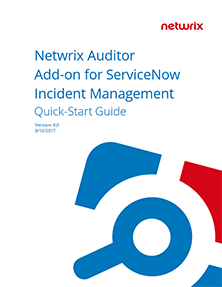 Review detailed instructions for installing the Add-on for ServiceNow

Incident Management.

Learn how to configure the

add-on properly.

Start automating your incident response processes in ServiceNow and watch your response

times plummet.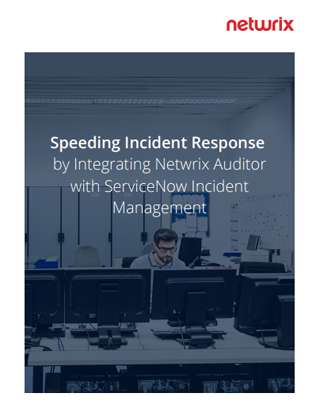 This eBook elaborates on how the Netwrix Auditor Add-on for ServiceNow Incident Management can help you prevent data breaches and costly downtime by automating the detection and registration of critical security and operational events across a wide range of IT systems.