Meeting NIST 800-53 Requirements with Netwrix Change Tracker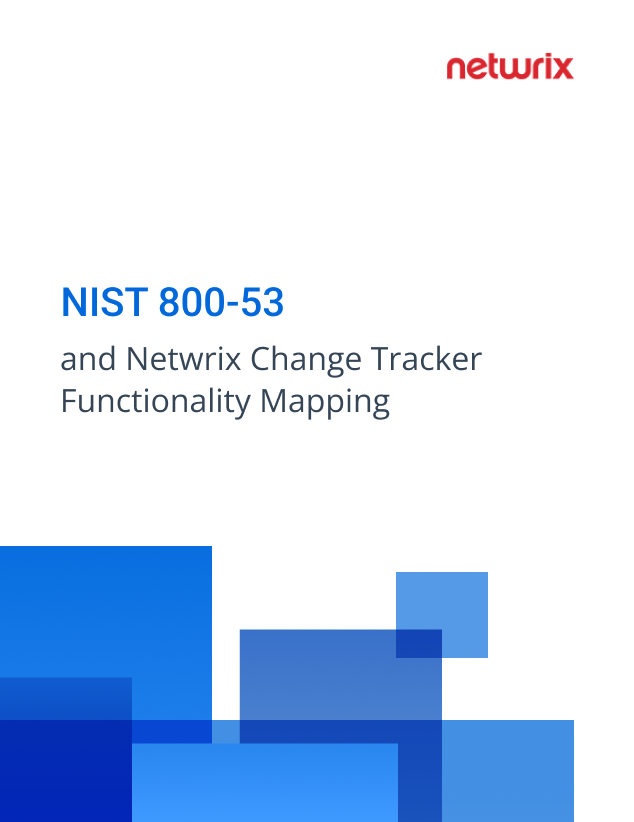 The NIST 800-53 is a catalog of control guidelines developed to heighten the security of information systems within the federal government. These controls are used by information systems to maintain the integrity, confidentiality, and security of federal information systems that store, process, or transmit federal information.

The NIST guidelines consider a multi-facet approach to risk management through control compliance. SP 800-53 focuses on the controls which can be used along with SP 800-37 (Risk Management Framework for Information Systems and Organizations) for a comprehensive approach to information security and risk mitigation.

Netwrix Change Tracker uses a continuous monitoring approach to provide integrity verification in real-time, providing audit trail evidence and alerts in line with NIST 800-53.