Meeting SAMA Requirements with Netwrix Change Tracker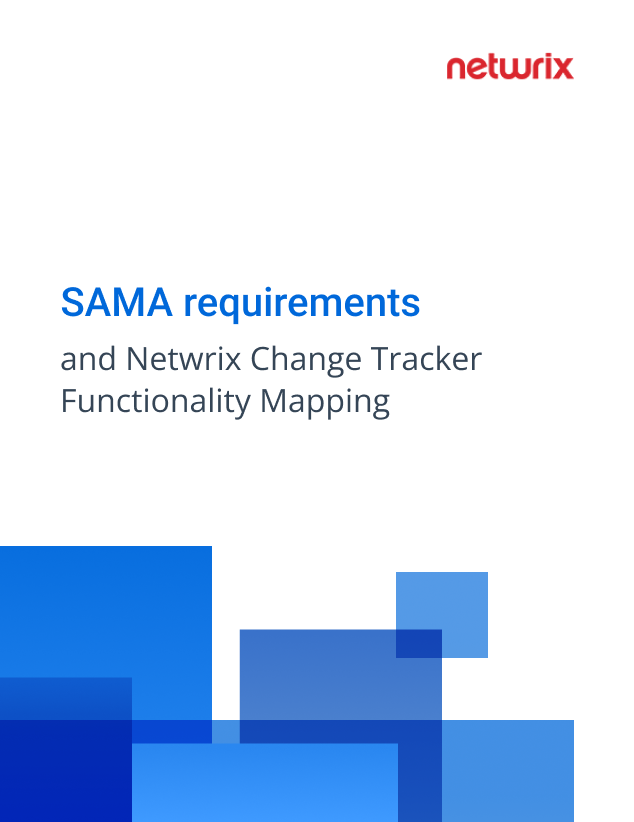 The Saudi Arabian Monetary Authority (SAMA) is the central bank of Saudi Arabia. SAMA introduced its Cyber Security Framework in 2017 in order to guide regional organizations on how to effectively maintain the protection of information assets and online services.

All financial institutions regulated by SAMA are responsible for complying with the Cyber Security Framework – including all banks, insurance companies, and finance companies that operate within Saudi Arabia.

Compliance preparation starts with developing and following a data protection strategy. A solid and efficient strategy includes data encryption and wiping.

Netwrix combines intelligent change control with continuous system integrity monitoring, maintaining compliance for your systems, network and applications with a single solution.