Meeting SWIFT Requirements with Netwrix Change Tracker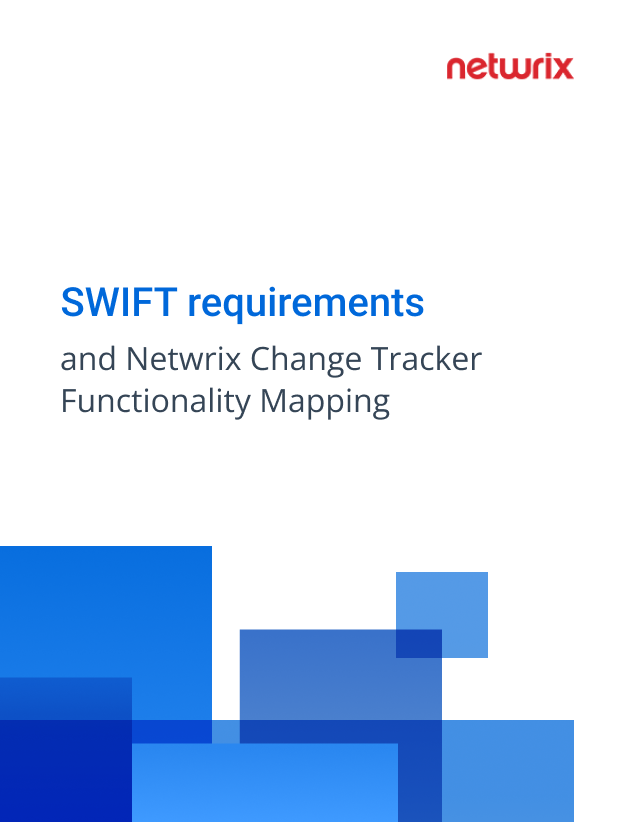 The Society of Worldwide Interbank Financial Telecommunication (SWIFT) network provides a global community of financial institutions (11,000 customers across 200+ countries), the ability to exchange sensitive information involving international financial transactions.

This highly sensitive data has become a prime target for cyber criminals, as some of the most well-known breaches to date have involved fraudulent payment instructions being sent directly across the SWIFT network.

Netwrix combines intelligent change control with continuous system integrity monitoring, maintaining compliance for your systems, network and applications with a single solution that addresses over half of all the mandatory and advisory controls across the eight security principles.