Keep your unstructured data under close surveillance
Gain deep insight into data changes and access events that might impact compliance, security or availability across your Dell EMC storage environment. More than 30 predefined reports detail successful and failed attempts to change files and folders, read data, and modify permissions. You can also quickly see who has access to what data, determine who owns which data and identify stale data.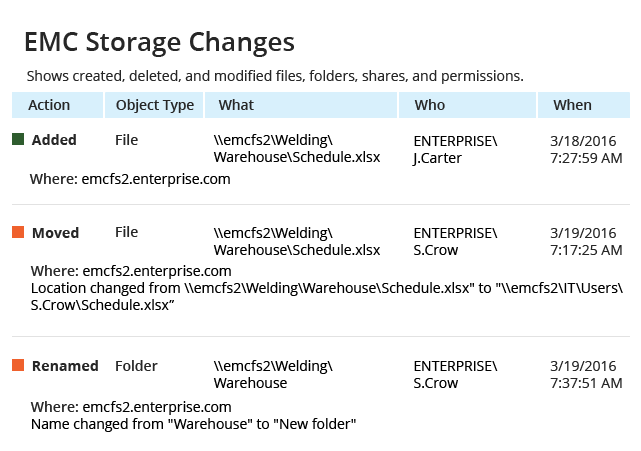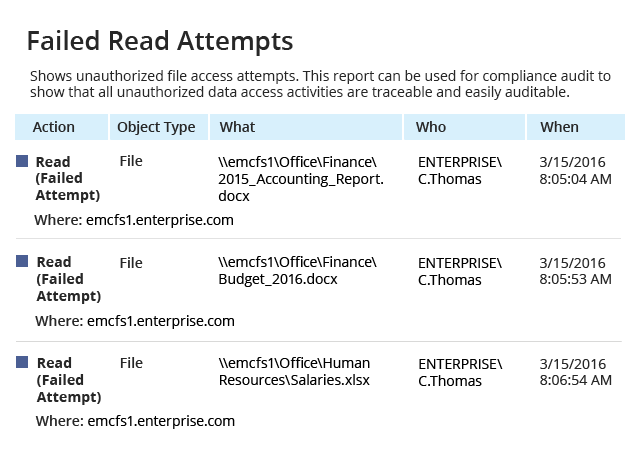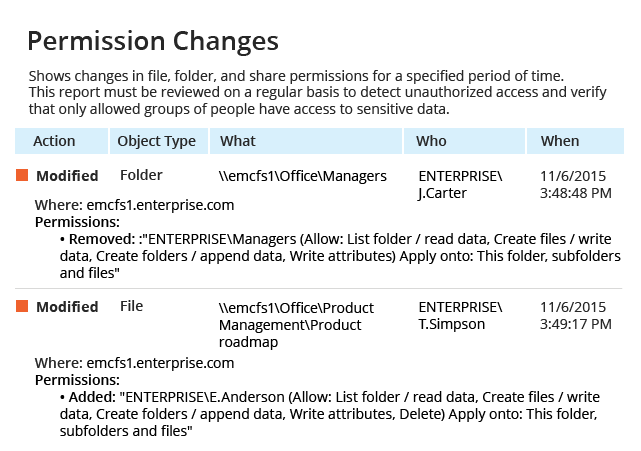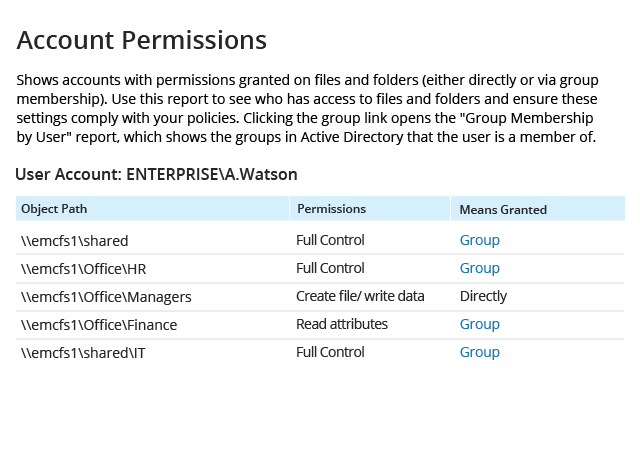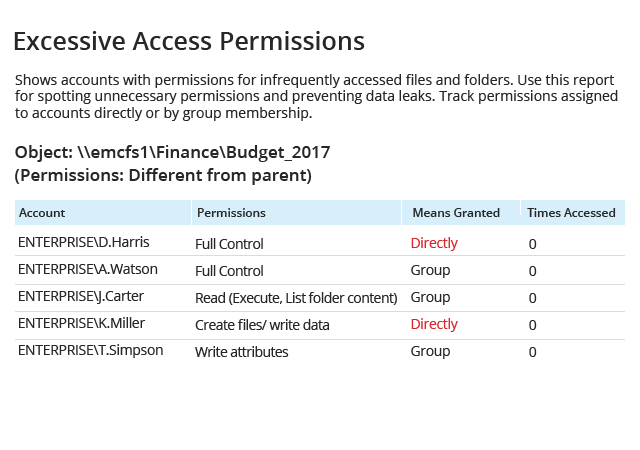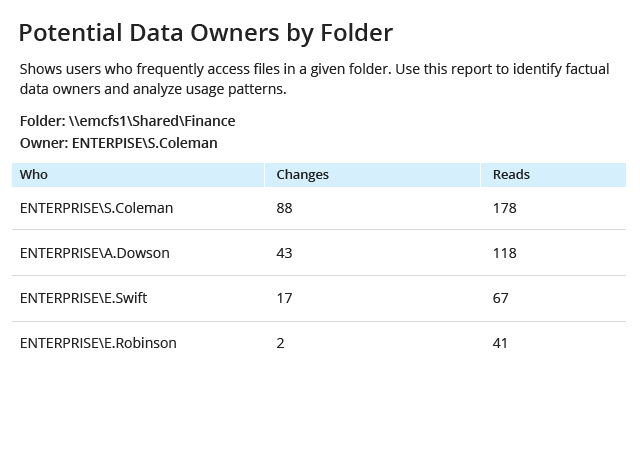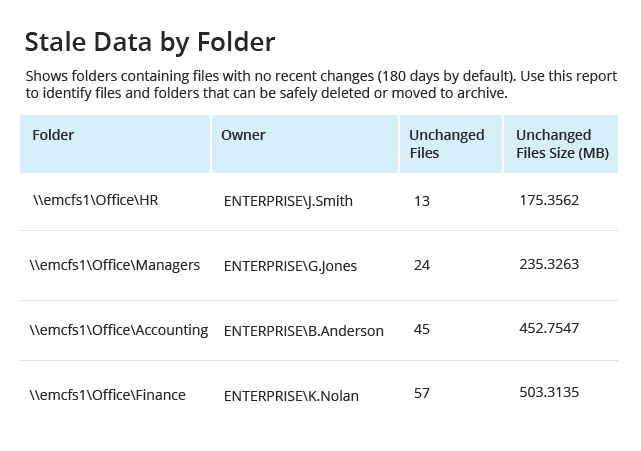 "By using Netwrix solutions for tracking changes made across IT systems, we're able to get numerous reports that help us quickly find out whether there were any unauthorized attempts to access sensitive data, especially by employees who do not have permissions for it. I cannot think of a better way to keep data safe and secure."
Richard Staats,
VTM Group.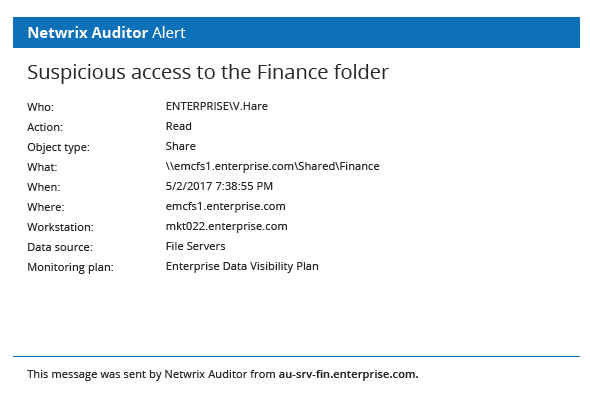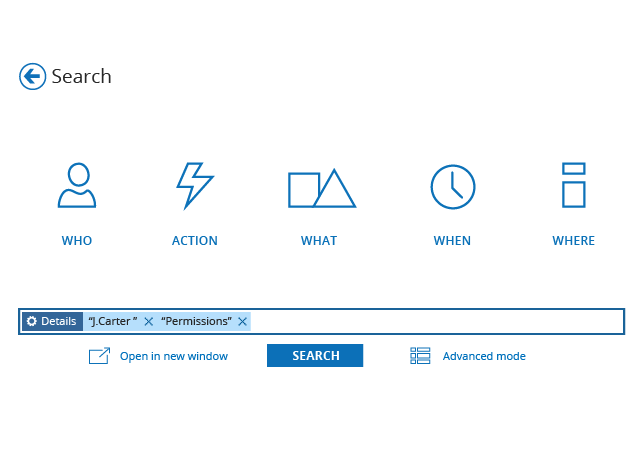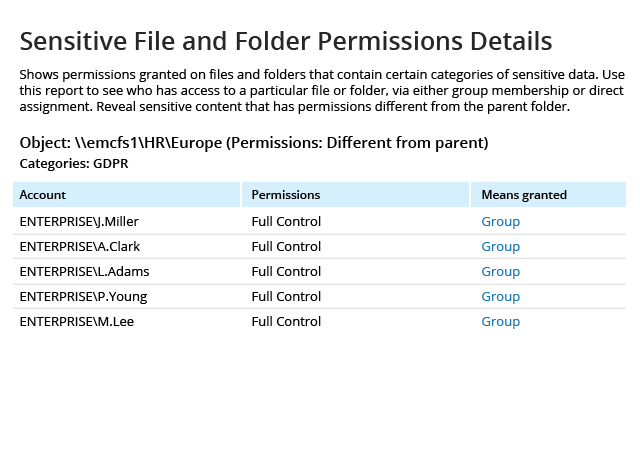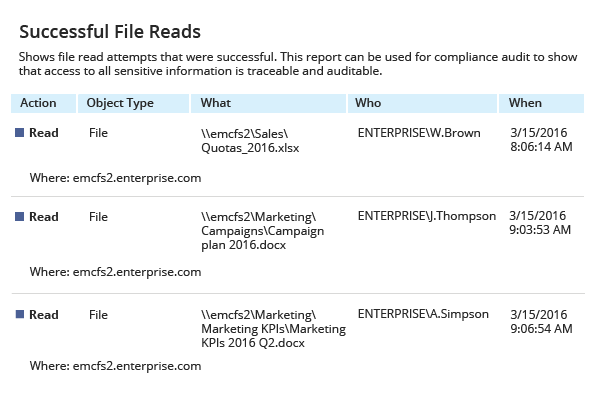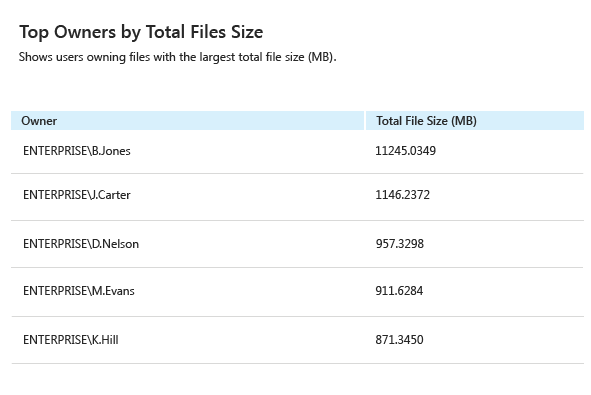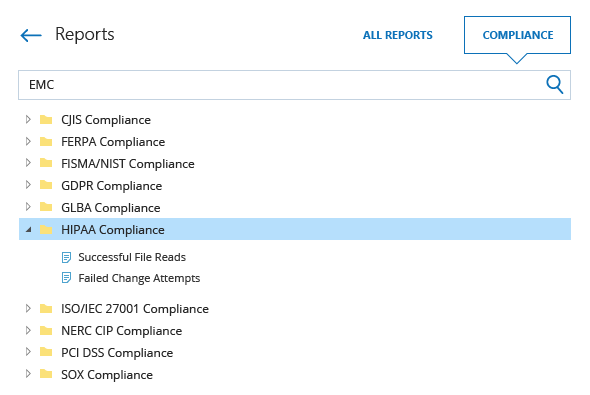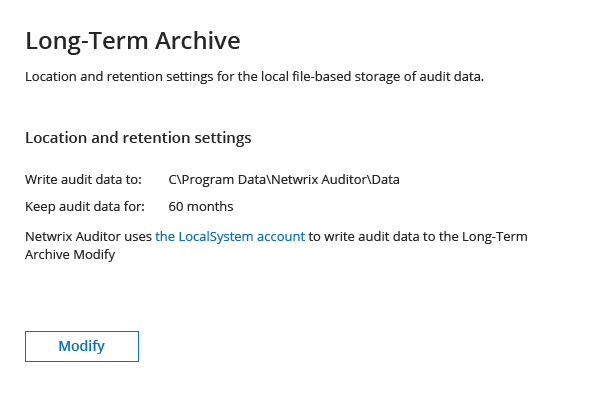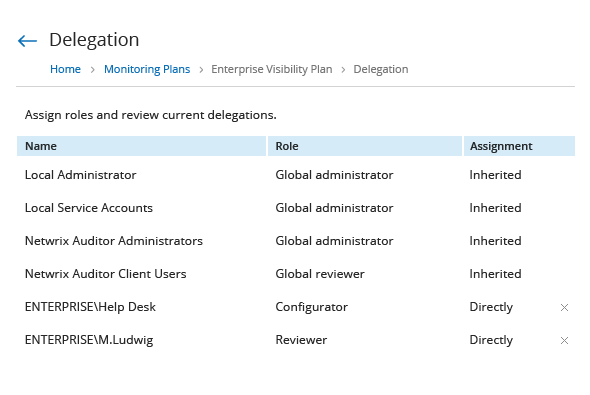 "Netwrix Auditor helped me identify and recover files affected by a malware. The software also comes in handy when employees accidentally move or delete other users' files. Combined with NTFS permissions, files are safer and more reliable. When preparing for and passing internal audits, the software saves a great amount of time."
Dotan Akiva, Director of IT,
Miller & Milone, P.C.