Keep file activity under close surveillance
Gain deep insight into changes and access to data that might impact compliance, security or availability across your EMC storage environment. Over 30 predefined EMC reports detail file and folder changes (including failed attempts), read attempts (successful and failed), and permissions changes. You can also quickly determine who has access to what data, who owns what data and identify
stale data.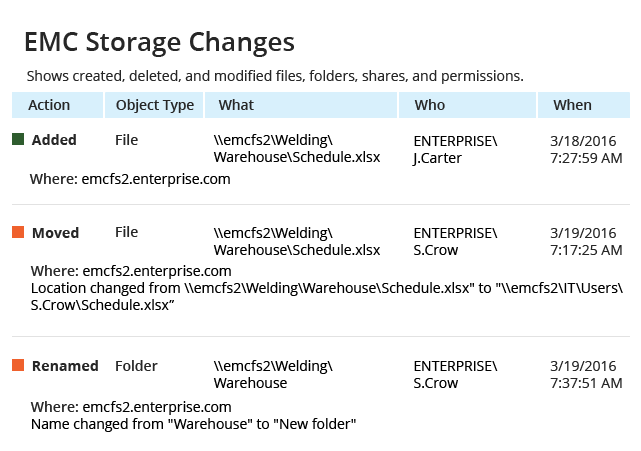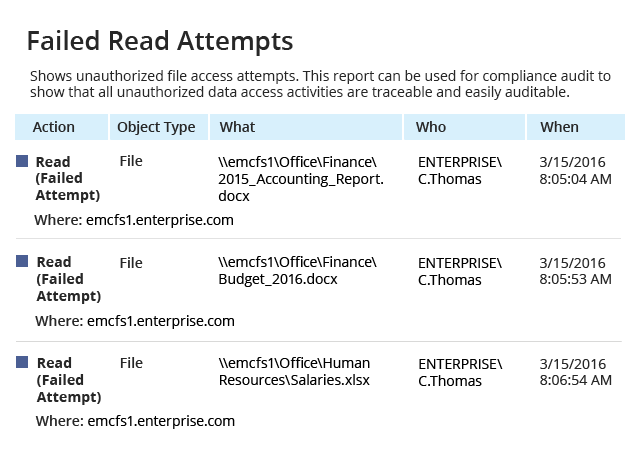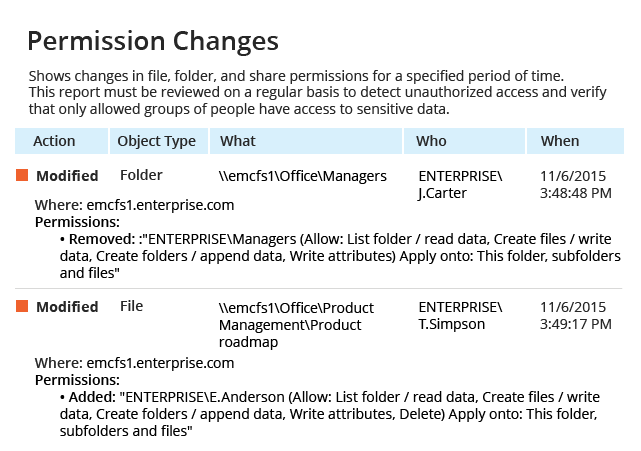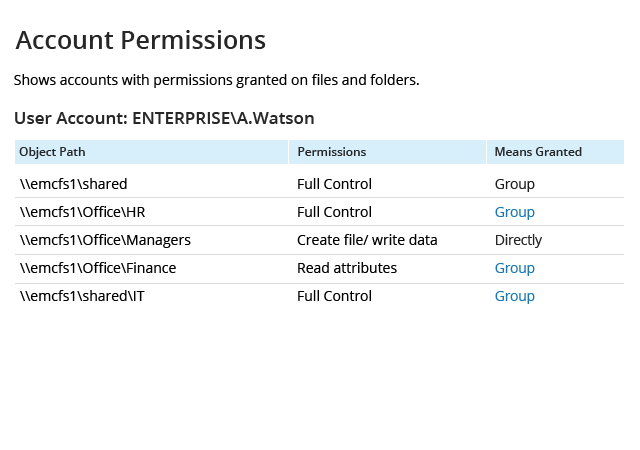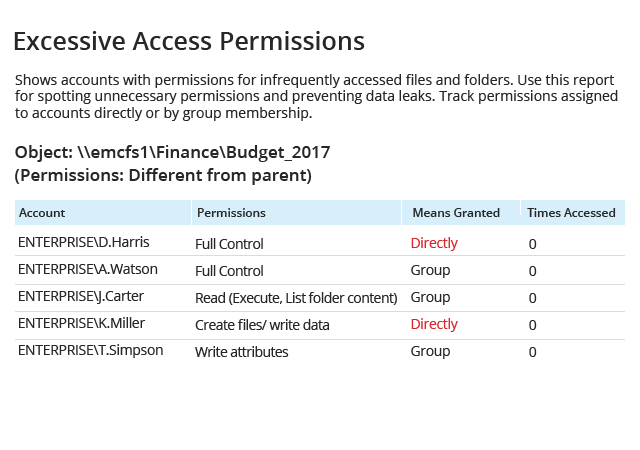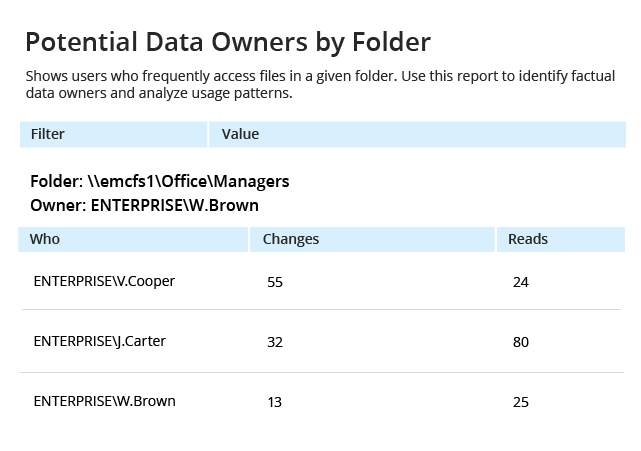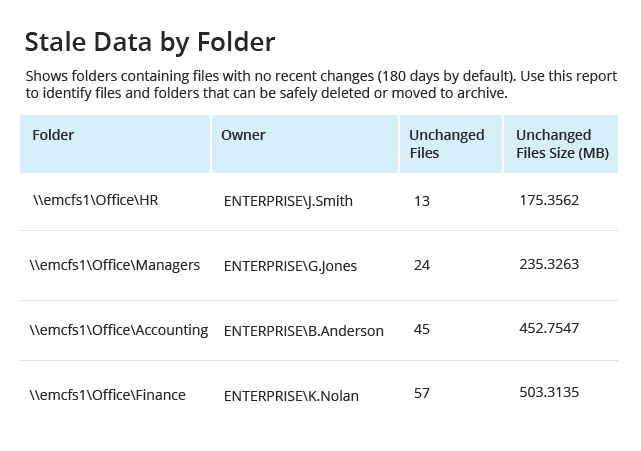 "By using Netwrix solutions for tracking changes made across IT systems, we're able to get numerous reports that help us quickly find out whether there were any unauthorized access attempts of sensitive data, especially in the case of employees who do not have permission for it. I cannot think of a better way to keep data
safe and secure."
Richard Staats,
VTM Group.
Subscribe key stakeholders to audit reports they need or provide
them with full access
to audit data
Eliminate the hassle of dealing with unceasing report requests from multiple stakeholders. Automate the process of EMC reporting by simply signing them up to the information they need. The reports will be delivered automatically via email or saved in the specified folder on the schedule you set. Alternatively, grant your managers, directors, security officers or auditors full access to audit data by installing the Netwrix Auditor client
on their computers.
"Why have we deployed Netwrix Auditor? We liked the reporting capabilities and the ease of usage. Set and forget. You just receive scheduled reports and know what is going on in your file servers. And it helps us with the most critical issue — the ability to catch any potential security incident
right away."
Barry Goldstrom, IT Supervisor,
The City of Artesia, NM