NETWRIX POLICYPAK
MODERN ENDPOINT MANAGEMENT FOR THE "ANYWHERE" WORKFORCE
Secure end users wherever they work and make them more productive with Netwrix endpoint management software
In today's hybrid work environment, users need to access their desktops, laptops and other devices at the office, at home, while traveling, through kiosks and virtually. But many organizations are struggling to manage and secure their IT ecosystem because not all Windows endpoint management software systems were designed for modern distributed scenarios. Netwrix PolicyPak enables you to solve your endpoint management and endpoint protection challenges wherever users get work done, modernizing and extending the power of your existing enterprise technology assets.
Protect Windows endpoints from ransomware and malicious changes
Prevent users from installing unknown software and manage how they use removable storage. Protect application settings from malicious and inadvertent changes and validate that Group Policy settings are deployed correctly.
Accelerate productivity wherever work gets done
Deploy software and custom OS settings to any Windows endpoint, whether domain-joined, MDM enrolled or virtual. Consolidate Group Policy objects (GPOs), automate scripts, simplify VPN management and more.
Modernize your desktop environment without rebuilding, replacing or re‑architecting legacy technologies
Manage and secure your on-premises, hybrid or remote desktop environment from a single solution. Only Netwrix PolicyPak lets you migrate your legacy Group Policy settings to a mobile device management (MDM) environment to stay compliant in remote and hybrid work scenarios.
Achieve your security, compliance and management requirements with comprehensive endpoint control software
Do you need a centralized way to manage and secure endpoints, regardless of whether or how they are joined to the domain? Do you have compliance requirements for Windows endpoint security that your current enterprise mobility solution doesn't address? Would you rather leverage your existing policy infrastructure to fill the gap or start from scratch? Netwrix PolicyPak provides a powerful policy creation, management and deployment framework that extends the policy management, security, automation and reporting capabilities of the endpoint management technologies you already use.
Least-Privilege Security
Removable Device Management
Windows 10 & 11 Management
Group Policy Compliance
Application, Browser and Java Security
Application Delivery and Patching
Desktop Automation
Group Policy Management
Microsoft Intune Management
Secure endpoints & boost productivity with endpoint control software that modernizes your Windows network
Remove local admin rights without impacting productivity
Reduce the risk of ransomware and other threats while meeting compliance requirements by provisioning users with only the permissions they need, not local admin rights.
Reduce risk by controlling use of removable drives
Prevent malware infection and loss of corporate data by strictly controlling the use of USB, CD-ROM and DVD devices.
Lock down application, browser and Java settings
Meet security and compliance requirements for application control by closely regulating Java, browser and application settings.
Baseline and validate your Group Policy at scale
Achieve compliance and reduce vulnerabilities by gaining certainty that Group Policy settings are configured properly and working correctly.
Configure, manage and deploy custom OS and desktop settings
Personalize your employees' digital workspace by customizing file associations, Start screens, taskbars and OS feature set.
Reduce and consolidate Group Policy objects
Eliminate GPO sprawl to make your Windows environment cleaner, easier to manage and more secure.
Easily deploy software and patches to all endpoints
Install patches and deliver software automatically to keep all your in-office and remote Windows devices updated and secure. Meet the patch management requirements of modern regulations.
Automate desktop processes and OS configuration
Increase user productivity by automating processes that that slow users down, including Windows operating system configuration.
Simplify VDI and DaaS endpoint management and security
Manage and secure virtual desktops as easily as physical workstations, with no added software or infrastructure required.
Manage policies in GPMC
Configure and manage policy settings using the familiar Group Policy Management Editor.
Manage, configure and deploy policies from a 100% SaaS interface
Manage both domain-joined and non-domain-joined computers over the internet from PolicyPak Cloud's web-based GUI.
Deploy policies using your current management tools
Netwrix PolicyPak integrates with many popular endpoint management and UEM tools, including Microsoft Endpoint Manager and PDQ Deploy.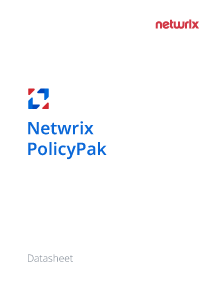 Netwrix PolicyPak
Modern Endpoint Management for the "Anywhere" Workforce
See how organizations like yours are using Netwrix PolicyPak to secure and manage their Windows endpoints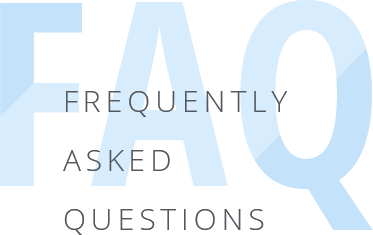 How is PolicyPak Netwrix licensed?
Netwrix PolicyPak is licensed by the number of endpoints and VDI connections it performs work upon.
Can PolicyPak work with on-prem Active Directory and Microsoft Endpoint Manager (SCCM and/or Microsoft Intune)?
Yes. PolicyPak can deliver all PolicyPak settings and nearly all Group Policy settings via any management method you have in place.
Can PolicyPak work with machines that are not domain-joined?
Yes. You can deliver all PolicyPak settings and nearly all Group Policy settings via PolicyPak Cloud or by using PolicyPak alongside an MDM service like Microsoft Intune.