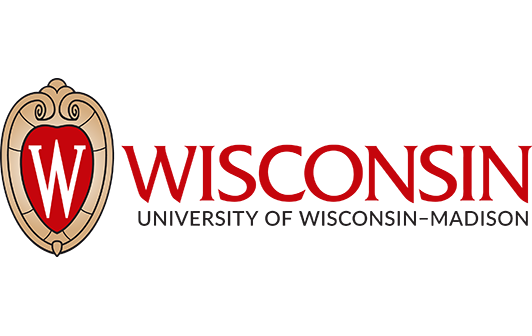 University of Wisconsin
University of Wisconsin Consolidates Legacy GPOs and Manages Policies from the Cloud
Among top 10
universities in producing Fortune 500 CEOs
I have about 30 bosses — each physician and faculty member is basically a CEO within the organization. And they have their own way of doing things, from working with patients to doing research to creating educational materials and making presentations. Without the flexibility inherent in Netwrix PolicyPak it would be extraordinarily difficult to meet such a diverse set of user needs.

Ken Fanta, IT Director at University of Wisconsin-Madison

The IT team needs to provide services to two groups — the Department of Orthopedics & Rehabilitation and the Department of Urology. However, as the departments grew to 350 users and 400+ devices, managing policy became increasingly complicated, hurting IT productivity and putting security at risk.
PolicyPak is one of the few software packages where I haven't had anything break during an update. It just runs in the background and works. The stability of PolicyPak is a huge benefit to our operations.

Ken Fanta, IT Director at University of Wisconsin
Ken Fanta, IT Director, learned about PolicyPak Cloud Edition from a peer. A close review confirmed its robust feature set and ease of use. Now, his team uses the tool to manage Group Policy, browsers like Mozilla Firefox and Google Chrome, and Microsoft Office applications. With PolicyPak, UW-Wisconsin has gained the following benefits:
Flexibility to meet diverse needs. PolicyPak enables Fanta's team to create basic policies driven by departmental needs, as well as more granular policies based upon user roles to accommodate the different needs of, for example, researchers versus finance team members. "Starting from the basic definitions, we can easily fine-tune policies to meet the specific criteria of different groups or individuals," Fanta says. "For example, we can turn off screen savers on research computers so that they don't go to sleep, or specify local storage for email on clinical computers that are subject to specific record storage requirements."
Freedom from scripting. Fanta likes that PolicyPak greatly expands what can be done with policy, while keeping everything easy to do. "You don't have to be a programmer or script writer to get the benefits from PolicyPak. It is all user-friendly drag-and-drop — and I'm someone who likes a good graphical user interface," says Fanta.
Stress-free cloud application. "PolicyPak Cloud Edition was super easy to deploy," Fanta says. "We pushed out the application once and then never had to worry about whether we were up to date or which version we were on. I know I'm always on the most current version since PolicyPak handles any updates behind the scenes, on the cloud."
Key Benefits
Streamlined Group Policy management
Improved user experience
Reduced IT overhead
University of Wisconsin-Madison is the flagship campus of a system that comprises 13 universities and 13 two-year colleges. Founded in 1848, UW-Madison is one of the top research universities in the United States, with 20 Nobel laureates, 41 Pulitzer laureates and two Fields medalists associated with the school as alumni, faculty or researchers.
Customer: University of Wisconsin
Industry: Education
Website: www.wisc.edu/