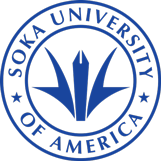 Soka University of America
Soka University Mitigates Risk of Privilege Abuse
With granular control over Active Directory changes provided by Netwrix Auditor, now we can make sure that nobody is giving any privileges that weren't meant to be given, and no one is making changes that can potentially compromise our IT infrastructure.

Jeff Gardea, Systems Administrator, Soka University of America
Mitigate the risk of insider misuse.
Gain control over privileged user activities.
Netwrix Auditor has proven itself to be an excellent instrument of internal control. With an in-depth overview of privileged user activities, now we can make sure no system administrator is giving any access rights that weren't meant to be given, and no one is making changes that can potentially compromise our IT infrastructure.

Jeff Gardea, Systems Administrator,

Soka University of America
Jeff was impressed with the Netwrix support team, which helped him throughout the entire installation process. He liked monitoring capabilities of Netwrix Auditor and was particularly interested in real-time alerts and reports on critical configuration changes.
Reduced risk of privilege abuse. Jeff values real-time alerts and reports on critical configuration across the IT environment, which enable him to detect and react to suspicious activities that may be a sign of security incidents. He also regularly reviews effective user permissions to make sure that everyone has only the permissions needed to perform their work. Finally, he monitors the activities of privileged users to ensure that administrators don't make changes that may put critical systems and data at risk.
Control over changes and user activities in Active Directory. Jeff uses reports and alerts on all configuration, content, and security changes to to identify who changed what, when, and where. He also sees current and past configuration settings (e.g. group membership or password policy settings). This level of visibility enables Jeff to gain more granular control over the AD infrastructure.
Key Benefits
Faster detection of insider threats
Continuous control across the entire IT infrastructure.
Soka University of America is a private nonprofit liberal arts college and graduate school in the City of Aliso Viejo, Orange County, California. Established in 1987, SUA has been consistently appearing in the top national rankings for Best Liberal Arts Colleges. Founded upon the Buddhist principles of peace, human rights and the sanctity of life, SUA offers a non-sectarian curriculum that is open to top students of all nationalities and beliefs.
Customer: Soka University of America
Industry: Education
Website: www.soka.edu