Seven Questions to Assess Data Security in the Enterprise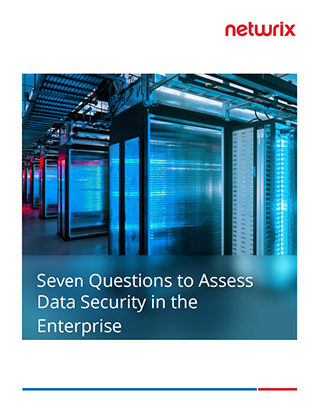 Why you should assess the security of your file servers
Establishing strong file server security is one of the top IT concerns today. Attacks on file storage can result in the deletion of business-critical documents or leaks of PII; securing file servers helps prevent this damage. Plus, regular monitoring of file server activity goes a long way towards improving your overall IT security stance.
How to assess file server or NAS security
This eBook provides you with a comprehensive guide for assessing data security risks on a file server, NAS or any other network share. By answering the 7 audit questions listed, you can determine how you can better secure the file servers and other file storage in your organization. In particular, this eBook will help you check whether you are really in control of two key aspects of file server and NAS security: the state of file security and the use of privileges.