10 Questions for Assessing Data Security in the Enterprise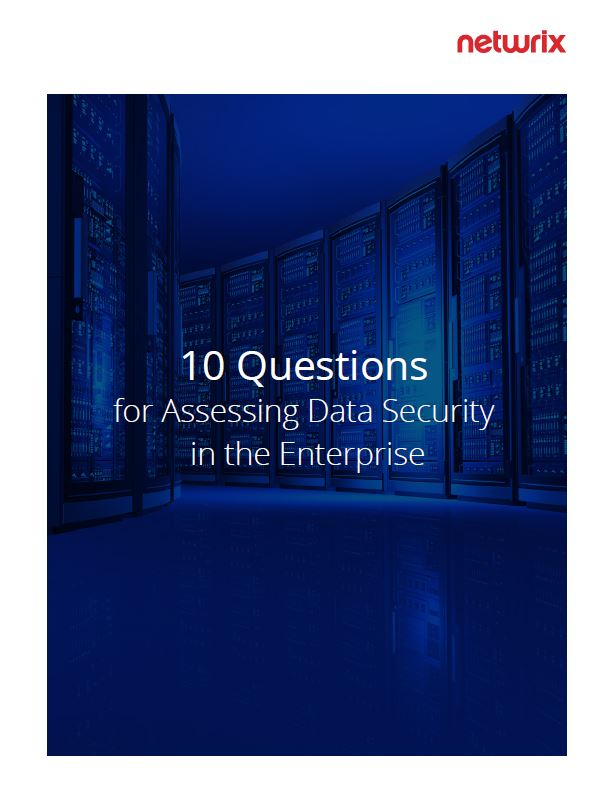 It is hard to imagine an enterprise today that does not rely on file servers, SharePoint Server or Office 365 for storing data, including valuable and sensitive files such as intellectual property and customer information. This makes these systems particularly attractive targets for all sort of attackers, from anonymous hackers to disgruntled employees.

This eBook covers 10 questions that will help you determine how secure the systems that store your sensitive data really are. These questions revolve around three cornerstones of data security: finding sensitive data, understanding user access permissions to it and tracking suspicious activity around it.

Because some of these questions can be quite difficult to answer without a specialized solution, this eBook also details how Netwrix Auditor can help you properly assess data security in your organization, overcome your data security challenges and become more resilient to the cyber threats that endanger your sensitive information.