Privileged Access Management: Current State and Trends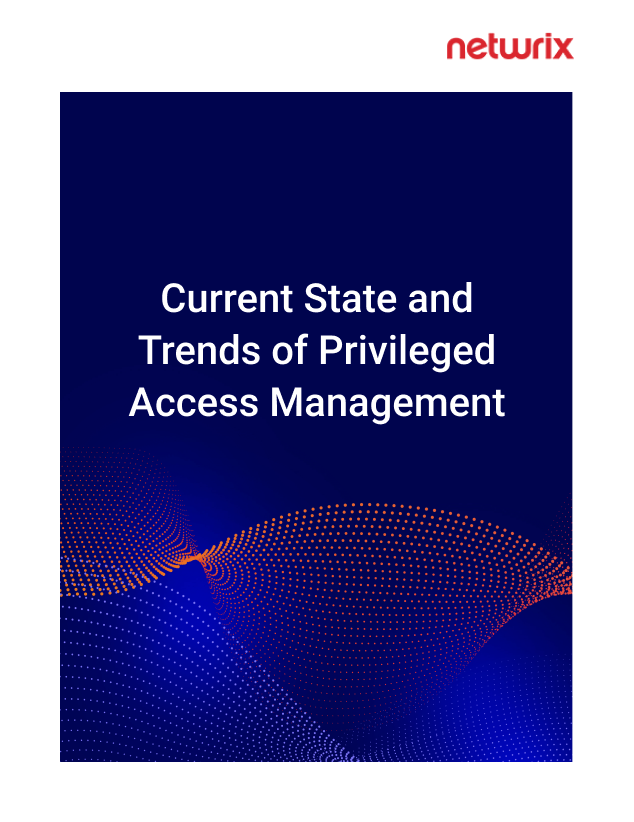 Discover what a recent survey reveals about the challenges organizations are facing with privileged access management (PAM), the methods they use to manage privileged access and the effectiveness of PAM solutions.
Here are just a few of the most interesting findings:
IT budgets are growing. 84% of survey participants indicated that their annual IT budget increased over the previous year, with 10% saying it grew by 50% or more.
PAM is recognized as essential to cybersecurity. Organizations that have adopted a dedicated PAM solution were asked why they made the investment. The top two reasons were to reduce security vulnerabilities (36%) and to protect sensitive business data (33%).
Organizations want PAM to be automated. When survey participants were asked which PAM capabilities are most important, the top answer was "Automatically expire privileged access" (24%), followed by "Detect new privileged access" (23%).
Some are still trying to make do with what they have. Among organizations that have not implemented a dedicated PAM solution, nearly 3 out of 10 believe that their existing access and password management tools are sufficient. The second leading reason, cited by 19%, is that PAM is too complex to implement and manage.
Organizations are hungry for PAM. More than three quarters of the organizations that have not yet implemented a dedicated PAM solution intend to do so within the next 5 years. More than 6 out of 10 plan to adopt a PAM solution this year or next year.