Netwrix New Releases and News – July 2011
Check out Netwrix's newest releases, learn more about Netwrix's recent regional expansion, meet the newest senior member of the Netwrix team, have a laugh with the Netwrix comic cartoon of the month, and much more.
Did you know that Netwrix is on Spiceworks? Follow Netwrix on Spiceworks to connect and communicate on the fastest growing community of IT professionals.
Netwrix Releases Active Directory Change Reporter 7.0
Real-time alerting, snapshot reporting, improved technology and much more
The newest version of the product that automates auditing of who changed what, when and where in Active Directory, Group Policy and MS Exchange now includes many important new features, such as real-time alerting. Don Jones says the newest features make this the most complete change auditing product available in the industry.
Netwrix Continues Growth with Regional Expansion
Two new divisions in Japan and Southern California
Netwrix recently announced its continued expansion with the launch of several new divisions. In addition to Netwrix's new product management hub located in Boston, Netwrix has recently expanded into California and Japan with two new sales and support branches that offer completely localized products, resources, sales and support.
Netwrix Welcomes New Senior Product Manager
Chris Rich wants to hear what you have to say
Netwrix is happy to introduce Chris Rich, the newest addition to Netwrix's senior product management team. Chris, who has more than 16 years of industry experience, is responsible for driving new product enhancements based on customer feedback, industry trends and innovative technology. Chris invites you to reach out with comments, ideas, questions or conversation.
Customer Success Story
State of Maine Audits Active Directory to Comply with State and Federal Regulations
The State of Maine's IT department is responsible for the delivery of safe and secure networks and systems that comply with State and Federal regulations, supporting more than 25,000 AD user accounts. Per Brian Desjardins, State of Maine Network Architect, "Netwrix Active Directory Change Reporter has met and exceeded our expectations."
Comic Cartoon of the Month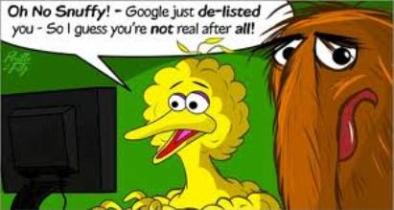 To get updates, engage in conversations and tell us what you think, please connect with Netwrix on Facebook, Twitter, LinkedIn, Blog, Spiceworks and Youtube at our Social Communities page.