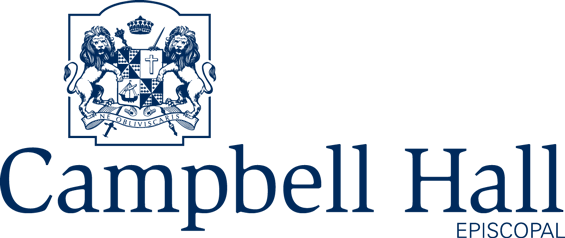 Campbell Hall
Campbell Hall Secures Students' PII and Ensures System Availability
Up to 5 minutes
To check security status
Netwrix Auditor is a powerful solution that enables us to proactively secure the environment. Its alerting capabilities that notify me about suspicious events exceeded my expectations. We also improved internal staff policy, so I am sure that team members do only what they are supposed to do. Netwrix Auditor is definitely something you can rely on.

Alex Roberts, Associate Director of Information Technology, Campbell Hall
Improve the organization's security posture.
Enhance control over Active Directory.
Ensure that activities of IT staff are aligned with internal policies.
Before Netwrix Auditor, we had to audit the system manually. It was a cumbersome and ineffective process that took hours or even days. Now we gain clear insight into our environment and spend just a couple of minutes a day to review what is going on.

Alex Roberts, Associate Director of Information Technology, Campbell Hall
Alex chose Netwrix Auditor to receive alerts on critical issues and see who does what in the IT environment. He finds software functionality useful for troubleshooting and IT staff training.
Effortless daily auditing. Alex and the school's IT director receive Active Directory activity summaries every morning. They review them to make sure that AD operates correctly and all users can freely access appropriate systems to study and work. Netwrix Auditor enables Alex to automate audit processes and spend just a couple of minutes to review activities in AD, instead of hours or even days.
Detection of malicious activity. The software alerts Alex to worrisome activities, such as changes to administrative accounts or powerful groups like Domain Admins. This enables Alex to quickly detect signs of an attack in progress and respond to them immediately.
Improved IT personnel training. Alex also uses the software to ensure the changes made by junior IT staff accord with the school's security policies. He uses Netwrix reports to monitor critical changes that junior staff makes (e.g., modifications to distribution lists), and if these changes need a higher level of approval, he corrects them and provides additional training to avoid such incidents in the future.
Key Benefits
Streamlined routine monitoring of AD
Continuous security of the IT environment
Better training of IT staff
Founded in 1944, Campbell Hall is an independent coeducational day school for grades K–12, located in North Hollywood, California, U.S. The school is affiliated with the Episcopal Church and its 500- year history of academic excellence. Students' spiritual development is the centerpiece of Campbell Hall's mission to nurture loving, responsible and healthy children.