The Pros of Role-Based Access Control (RBAC)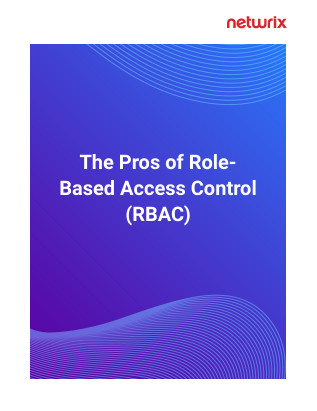 One of the most popular ways to define and grant rights is role-based access control (RBAC). RBAC provides many advantages, including simple and flexible management and increased efficiency and safety. Unfortunately, many companies remain reluctant to adopt RBAC, typically because they believe implementation will be complex and costly.
However, it does not have to be.
Read this guide to learn: 
The top three rights management models and why RBAC is superior to the others
How to define roles using NIST recommendations
The steps involved in implementing RBAC efficiently and cost-effectively