Netwrix Password Secure and IT-Grundschutz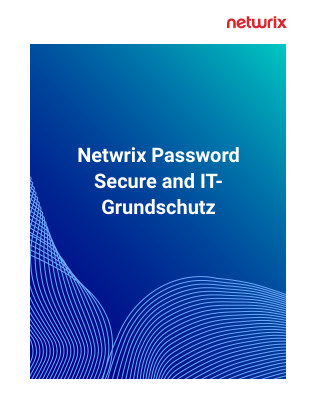 In 2021, the German Federal Office for Information Security (BSI) published the IT-Grundschutz Compendium, which provides companies with detailed instructions and recommendations for safeguarding their IT systems, data and processes. In particular, the document details best practices around password-related issues like password use, password quality and  reset requirements, and credential termination.
Netwrix Password Secure can help you comply with these key requirements of IT-Grundschutz,. It empowers IT teams to securely manage passwords, enforce appropriate password policies for different groups, replace weak passwords with strong alternatives, and audit password usage. 
In this guide, you will learn about:
The password-related recommendations of IT-Grundschutz
The key features of Netwrix Password Secure
How the solution can help you comply with IT-Grundschutz