2021 Sysadmin Report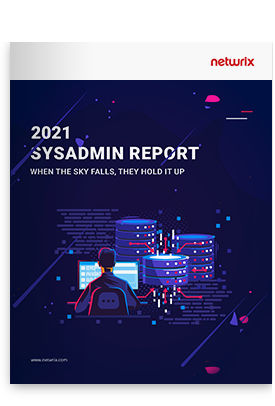 The year 2020 ushered in an era of deep disruption and adaptation. As the sky fell, sysadmins were the ones battling to hold it up. To celebrate Sysadmin Day 2021, we surveyed 732 sysadmins from a variety of organizations worldwide to learn how the exceptionally weird year affected them and their organizations. We also asked about their most precious desires and dreams. This special report details what we discovered and celebrates the power and resistance of sysadmins, the very heart of the IT force!
59%
of sysadmins report that the amount of time they spend working increased since last year.
40%
admit that remote work diverted their attention away from security tasks.
73%
say their life would be easier if users would stop clicking on suspicious links or attachments.
Content in this issue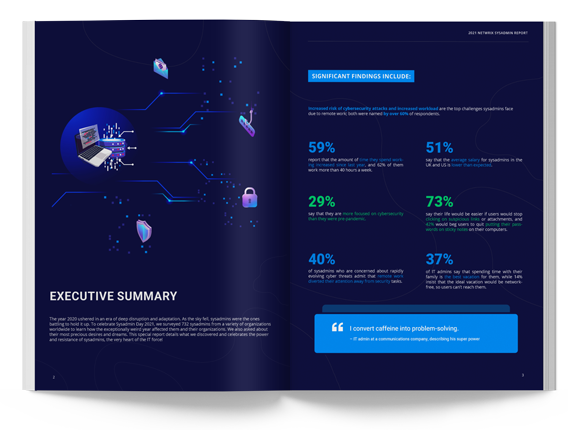 Executive Summary
Chapter 1. Hard Times, Home Times: The Effects of Remote Work on Sysadmins
Chapter 2. Sysadmin Dreams Are Made of This
Chapter 3. Bonus Section – Sysadmin Wisdom!
Appendix 1: Regional Findings
Appendix 2: Survey Demographics