Find out which specific CCPA compliance requirements you can address with Netwrix
The California Consumer Privacy Act (CCPA) comes into force on January 1, 2020. This data protection regulation focuses on data collection and privacy, aiming to grant California residents more control over their personal information collected by organizations of substantial size, regardless of their location. The California data privacy law ensures that customers have the right to inspect their personal data, opt out of its sale to third parties, and request to have it deleted under certain conditions. CCPA compliance solution from Netwrix can help you establish a comprehensive compliance plan, implement proper data security controls and provide evidence that those controls are aligned with the following CCPA privacy regulations:
§ 1798.100
§ 1798.105
§ 1798.110
§1798.110 (b)
§1798.110 (с)
§ 1798.115 
§1798.115 (b)
§1798.115 (с)
§ 1798.120
§ 1798.130
§ 1798.150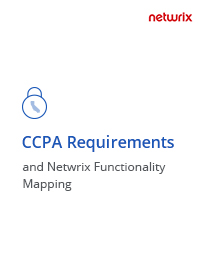 Learn more about how Netwrix can
support your CCPA compliance
privacy program.
Depending on the configuration of your IT systems, your internal procedures, the nature of your business and other factors, Netwrix might also facilitate compliance with provisions of the CCPA 
not listed above.
See exactly how Netwrix can help you prepare for and pass California Consumer Privacy Act (CCPA) compliance audits
CCPA compliance software from Netwrix enables you to easily identify where CCPA-regulated data resides in your IT infrastructure, who has access to it and how it is used, as well as keep an eye on any suspicious activity around it, so you can ensure that no consumer information is overexposed or misused and easily pass CCPA compliance audits.
Identify the exact location of PII
Understand what kinds of CCPA-regulated information you store, and see exactly where it is located across all your structured and unstructured data silos, both on premises and in the cloud.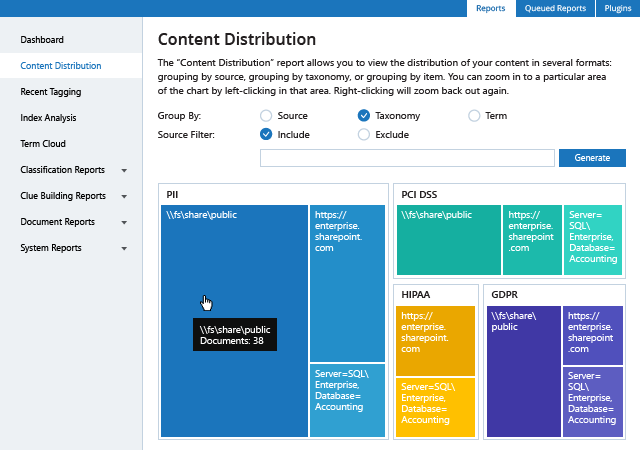 Continuously assess data and infrastructure
security risks
Identify and remediate both data and infrastructure security gaps in your environment, such as a large number of inactive user accounts or empty security groups.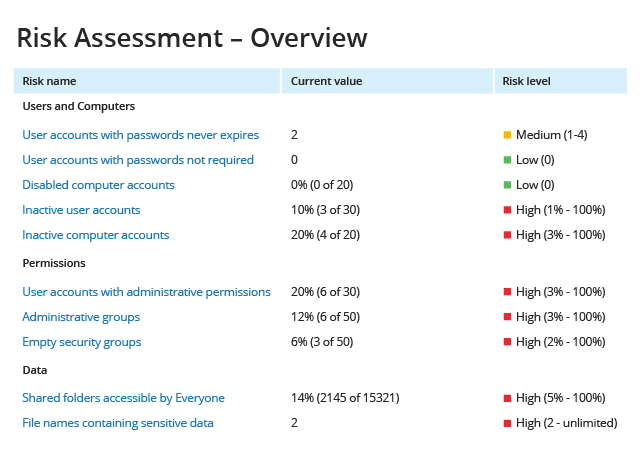 Identify where overexposed sensitive data is located
Verify that sensitive information is appropriately protected in your organization. Discover any files that are overexposed and promptly take action to secure them in order to avoid data breaches.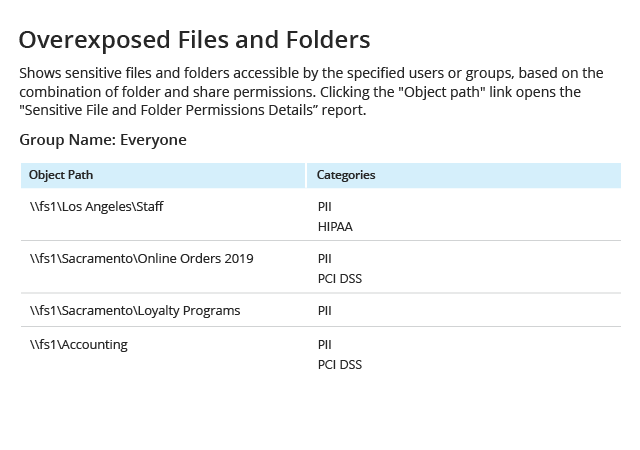 Easily find and delete consumer data upon request
Quickly locate all information about Californian consumers who have withdrawn their consent for you to collect or sell their personal data, so you can delete it completely.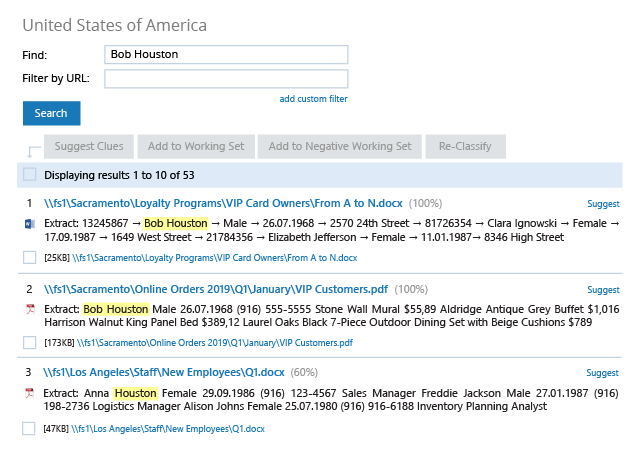 Check out how Netwrix helps companies just like yours ensure the security of regulated data and compliance readiness
customer success
Peoples Savings and Loan Company keeps customers' PII safe and easily passes government audits.
Read the Story
customer success
First National Bank enables discovery and classification of sensitive data and ensures prompt detection of suspicious activity.
Read the Story