Find out which specific PCI DSS requirements you can address with Netwrix
PCI DSS security standard is designed to protect cardholder data by requiring organizations to have an appropriate combination of policies, procedures, technical measures, administrative efforts and physical security. Netwrix solutions help you achieve and maintain compliance with PCI DSS requirements by delivering enterprise-wide visibility into your on-premises and cloud-based applications and systems, as well as deep insight into your sensitive data. In addition to helping you establish the security controls required to protect cardholder data, this PCI DSS compliance software enables you to provide evidence that those security controls are aligned with the following requirements:
Requirement 3: Protect stored cardholder data
Requirement 5: Protect all systems against malware and regularly update anti-virus software or programs
Requirement 6: Develop and maintain secure systems and applications
Requirement 7: Restrict access to cardholder data by business need to know
Requirement 8: Identify and authenticate access to system components
8.1.1; 8.1.2; 8.1.3; 8.1.4; 8.1.6; 8.2.2; 8.2.3; 8.2.4; 8.2.5; 8.2.6; 8.5
Requirement 10: Track and monitor all access to network resources and cardholder data
10.1; 10.2.1; 10.2.2; 10.2.4; 10.2.5; 10.3; 10.5; 10.6.1; 10.6.2; 10.7; 10.8
Requirement 11: Regularly test security systems and processes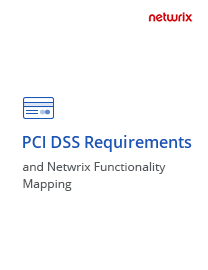 Learn more about how
Netwrix can help you pass
PCI DSS compliance audits.
Depending on the configuration of your IT systems, your internal procedures, the nature of your business and other factors, Netwrix Auditor might also facilitate compliance with provisions of the PCI DSS not listed above.
See exactly how Netwrix solutions help ensure PCI DSS compliance
Unlike many fragmented PCI DSS compliance tools on the market, Netwrix provides visibility into hybrid IT environments that organizations need to meet the requirements of the PCI DSS compliance standard, as well as maintain a policy that addresses information security issues, including both insider threats and external attacks. This PCI DSS compliance software enables control over critical changes, configurations and access events. It also provides security intelligence that helps you identify security holes, detect anomalies in user behavior and investigate threat patterns in time to prevent real damage. Finally, it includes out-of-the box compliance reports already mapped to specific requirements of many common compliance standards, including PCI DSS.
Make continuous IT risk assessment part of your risk management program
Identify major security gaps in your environment; prioritize your remediation efforts based on the severity level of each risk; and use the provided security intelligence to close these gaps and minimize risks to data security.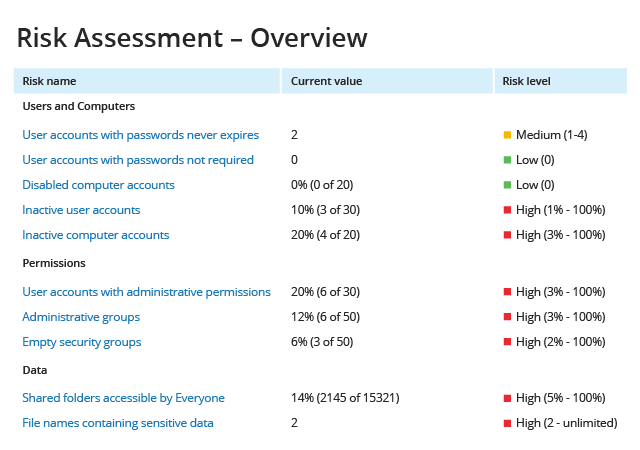 Restrict access to cardholder data based on each user's need to know
Secure sensitive files by ensuring that users can access only the files they need to do their jobs. Conduct regular privilege attestations to verify that your compliance management principles are being strictly followed.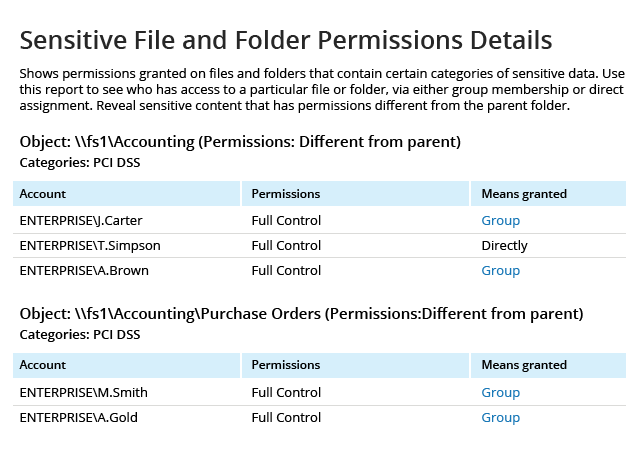 Automatically redact sensitive cardholder data
Comply with PCI DSS requirements and hide the digits of credit card numbers in your documents if there is no business need for them to be displayed. Keep the rest of the data intact to ensure continued employee productivity.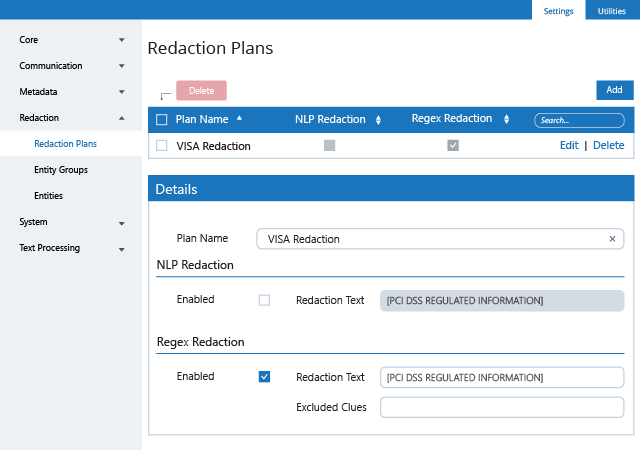 Monitor all access to cardholder data
Monitoring of all access events to customers' payment card data, including their credit card details, enables detection of repeated failed access attempts, which can indicate a malicious insider, as well as suspicious access that could be a sign of account takeover.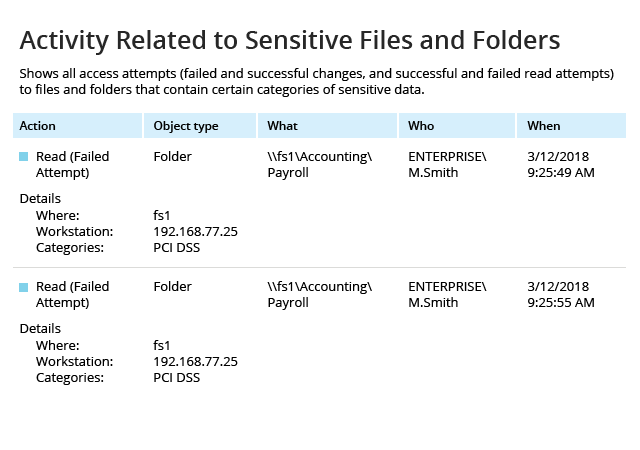 Quickly find answers to specific questions from auditors
Use the Interactive Search to quickly find specific piece of information, such as who accessed data collected by your payment application during the past two weeks, or whether a recently fired IT admin did anything suspicious, such as clearing an audit log. You can save these searches as custom reports for future use.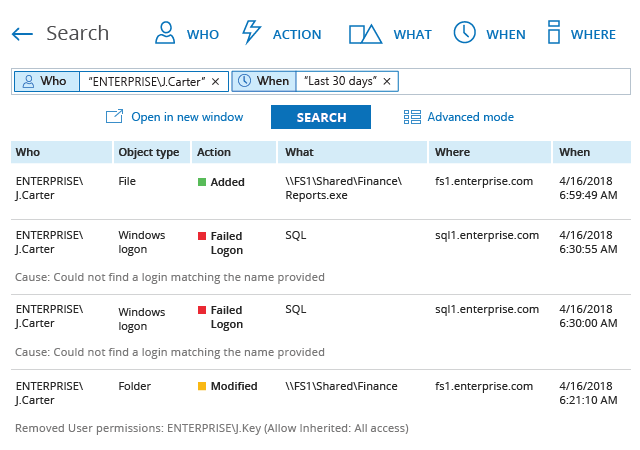 See how Netwrix helps organizations like yours to prove compliance with the PCI DSS standard
CUSTOMER SUCCESS
Palmer College keeps privileged users accountable for their actions and stays compliant with PCI DSS, HIPAA and FERPA.
Read the Story
CUSTOMER SUCCESS
Mountain Park Lodges ensures continuous PCI DSS compliance and slashes preparation time for audits from three months to just two days.
Read the Story