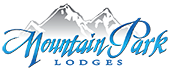 Mountain Park Lodges
Mountain Park Lodges Slashes PCI Audit Preparation Time from 3 Months to Just 2 Days
2 days
To prove PCI compliance
5 minutes
To monitor IT environment
Netwrix Auditor helped us become PCI compliant and spend only two days on preparations, whereas before it was three months. It enables me to monitor the network more closely, in just five minutes a day. I also receive alerts that warn me in case of external attacks, which enables me to react immediately and avoid downtime.

Michael McIsaac, IT Manager, Mountain Park Lodges
Comply with PCI DSS requirements and reduce time for audit preparation.
Detect policy violations in the early stage.
Auditors want to know everything from whether we are disabling inactive accounts to how we would know if somebody is trying to hack us. Before, we spent several months to fill it out; now, Netwrix Auditor enables me to prove compliance in just two days.

Michael McIsaac, IT Manager, Mountain Park Lodges
Michael chose Netwrix Auditor because it was easy to deploy, configure and use. He also liked the mapping of Netwrix Auditor reports to PCI controls.
Successful PCI audits. A big challenge for Michael during audits had always been filling out a questionnaire that was over 20 pages long. Netwrix Auditor provides all the information that auditors may request, which enables him to complete the questionnaire and prepare for PCI audits in a couple of days instead of several months.
Easy compliance monitoring. Michael regularly reviews reports summarizing daily activity across the whole IT environment to validate adherence to PCI requirements. He spends just five minutes a day to monitor access to network resources and sensitive data, check for unauthorized changes to privileges and detect orphaned accounts. Previously, it would take Michael the entire day to gather all this information.
Timely detection of external attacks. Michael values Netwrix Auditor's alerting capabilities, which enable him to quickly spot intrusions and reduce the dwell time of an attack. He receives alerts on potential signs of brute-force attacks, e.g. excessive failed logons, so he can quickly disable the attacked server or compromised user account and avoid financial damage associated with system downtime.
Key Benefits
Continuous PCI compliance
Strong security of the IT environment
Lower risk of business downtime
Mountain Park Lodges was founded in 1968 in the city of Jasper, Alberta, Canada. Today the organization operates six hotels, cabins and resorts in Jasper National Park, providing the ultimate setting for a stay in the Canadian Rockies.
Customer: Mountain Park Lodges
Industry: Entertainment & Leisure
Website: mpljasper.com