Keep your SharePoint infrastructure secure and available
with complete change auditing
Gain deep insight into all changes that impact compliance, security and availability across your SharePoint sites, including changes to farm configuration; change to security, from the farm level down to single document permissions; and the creation, deletion or modification
of any SharePoint content.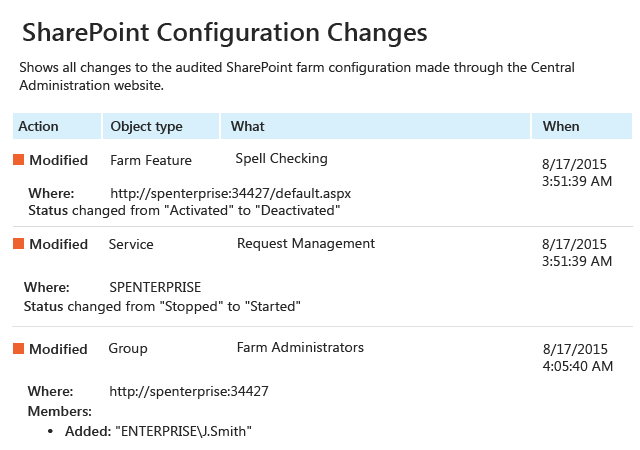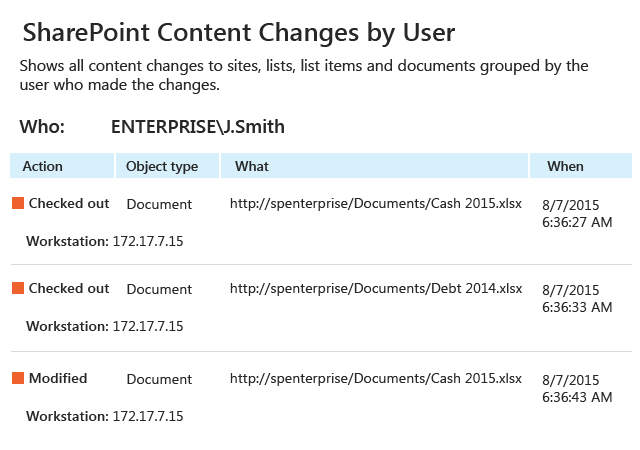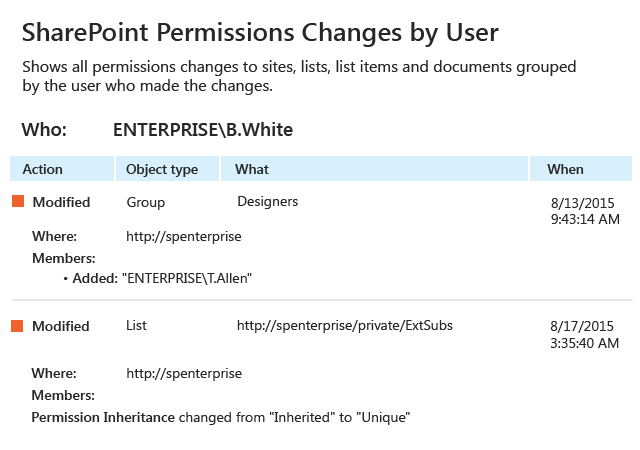 "Netwrix Auditor gives us much better insight and vision into our infrastructure. If a change occurs, we need to know exactly who made the change and when it was made. If we do see some sort of issue, it can be tracked back very easily to a change that was
initially made.
"
Daniel Schultheiss, Director of Information Technology, CSO,
InterDev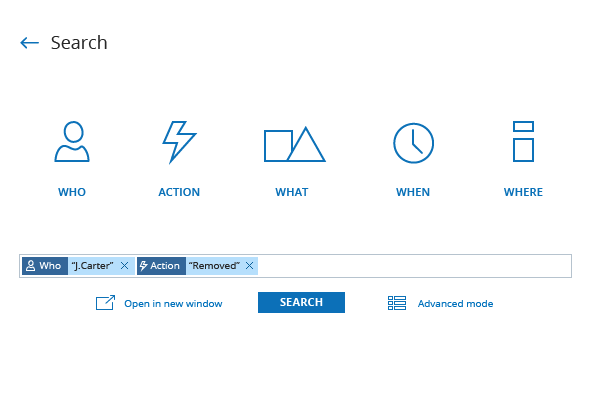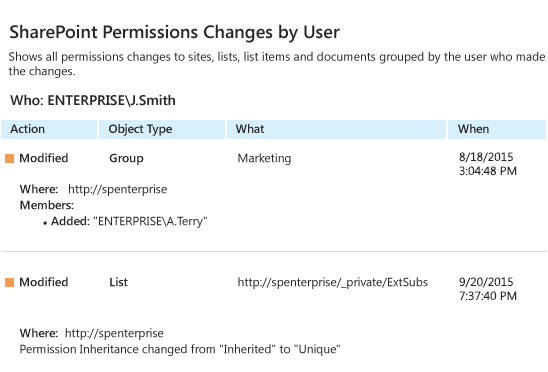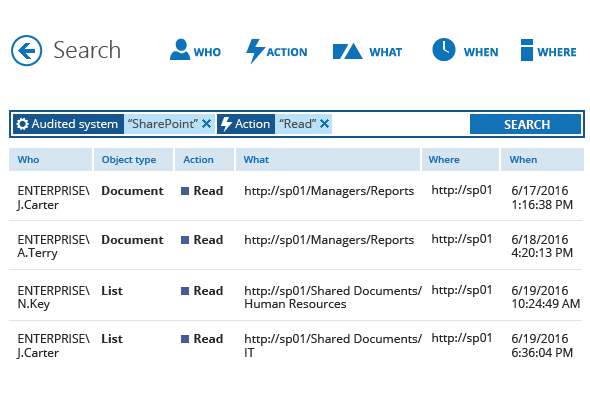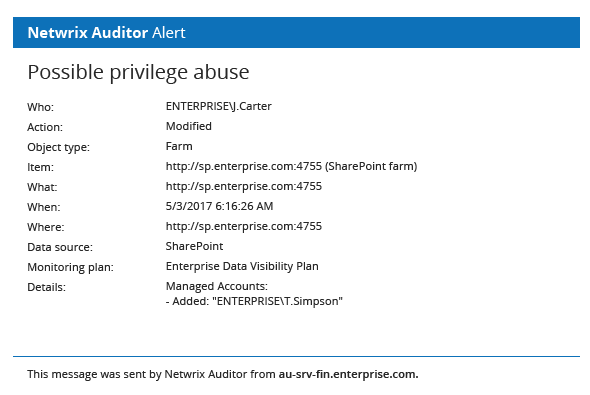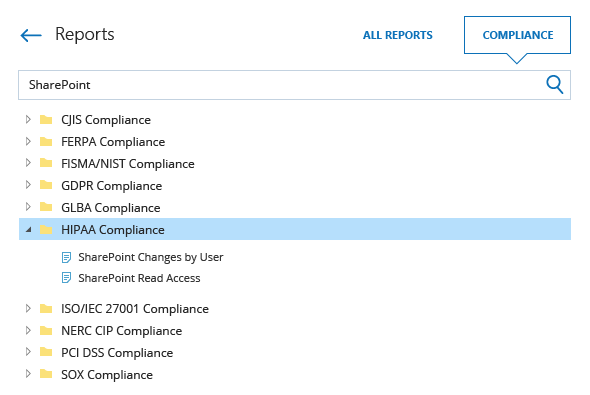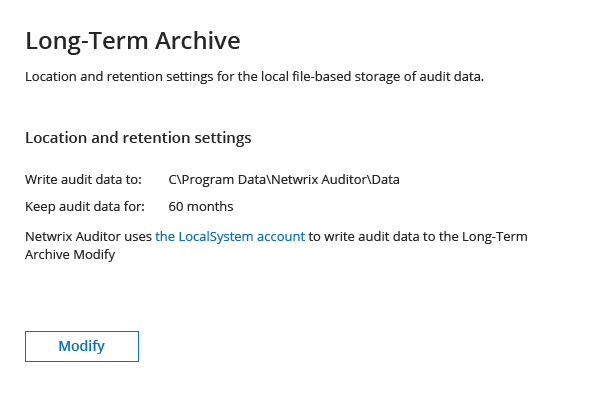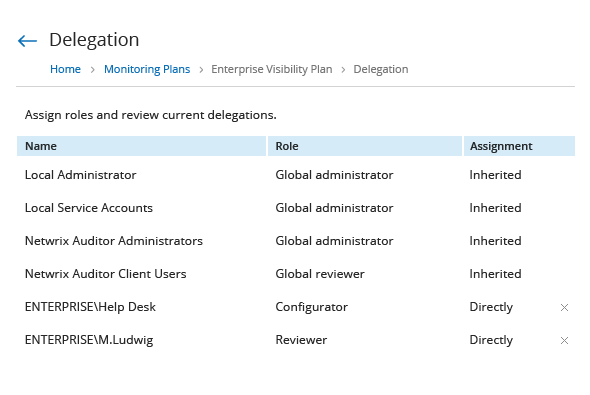 "Monitoring our administrators' behavior is a top priority for us, and Netwrix Auditor has a winning combination of features to keep a close eye on privileged users. We can also immediately find and resolve issues attributed to user configuration errors. Netwrix Auditor not only helps us determine the root cause of problems and troubleshoot them faster, it also helps with junior administrators' training to make sure they are doing
everything right."
David Boyle, Manager of IT Infrastructure,
City of Guelph, Canada