Maintain complete control over
changes to
Exchange Server
Keep an eye on all critical changes made to Exchange Server, from server-wide configurations and permissions down to individual mailbox settings and delegation, so you can immediately respond to changes that could disrupt normal email flows or result in security incidents.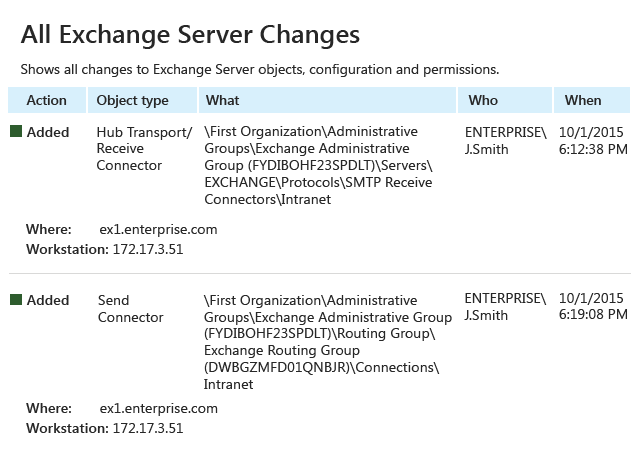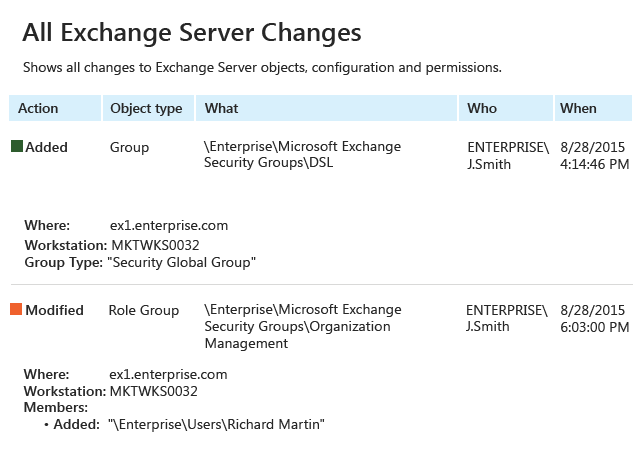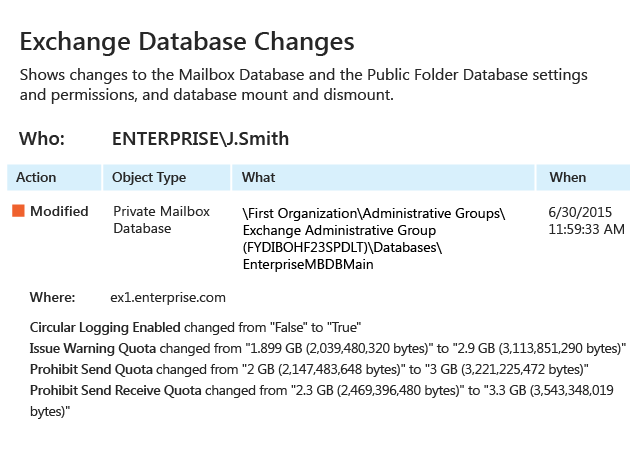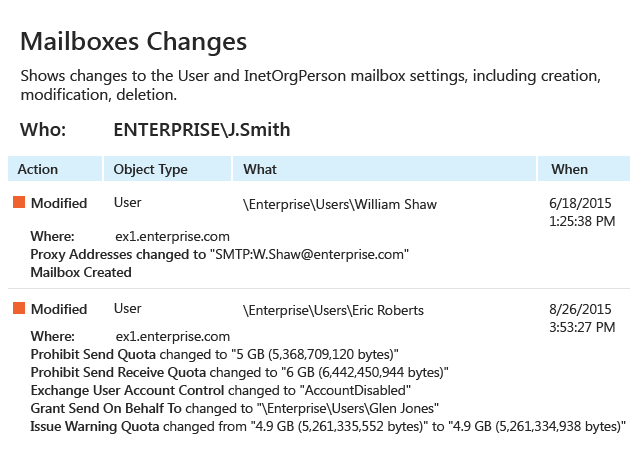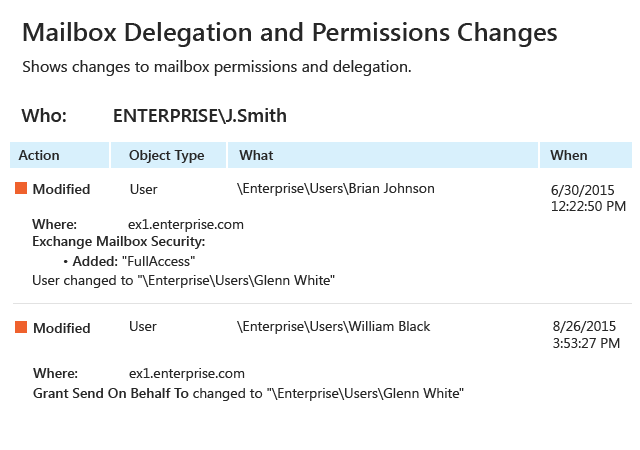 "We implemented mailbox auditing with Netwrix Auditor and it is reporting on what we hoped it would. All Netwrix products we are using currently are working well. Thank you!"
Sean Martin, Technical Services Manager,
NightOwls IT Services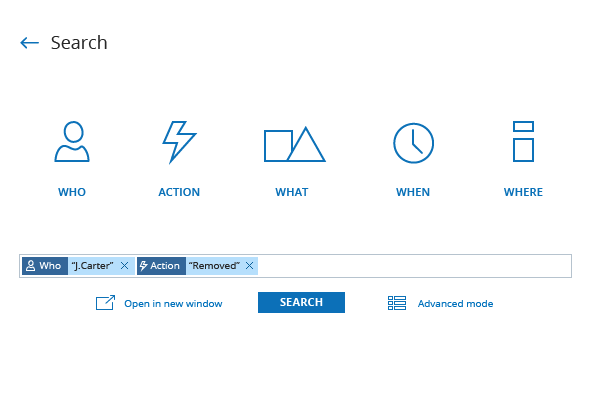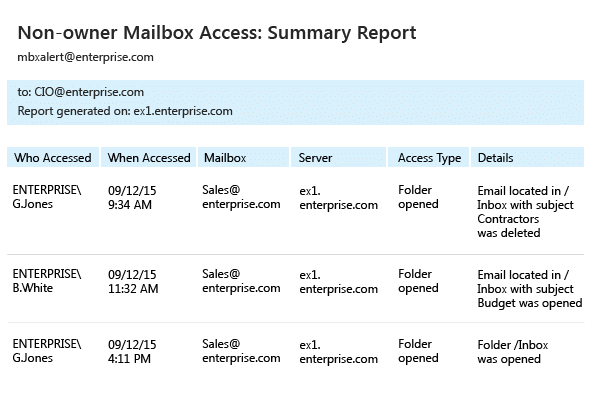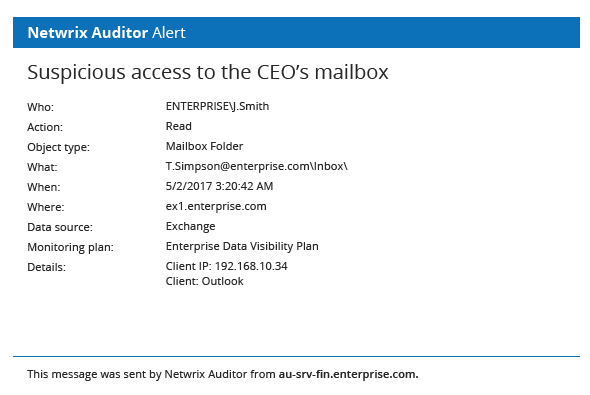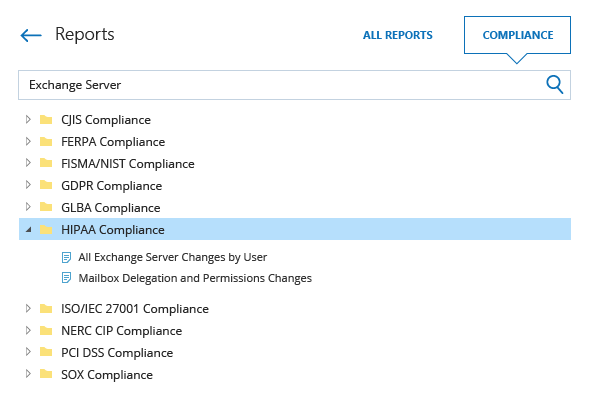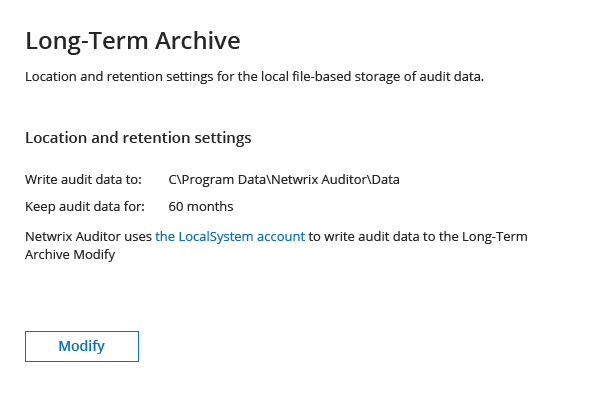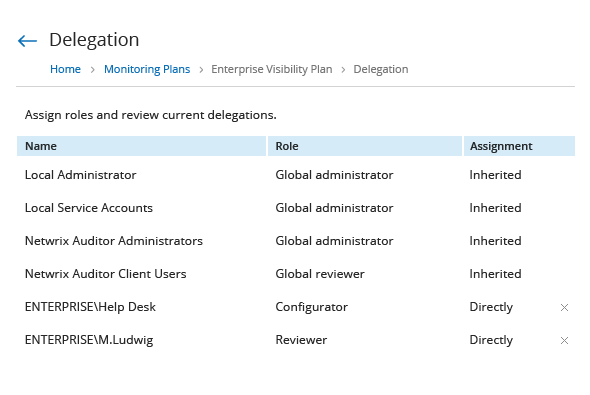 "When people would try to give their colleagues rights to their calendars, they would accidentally give them rights to send emails on their behalf as well. Netwrix Auditor for Exchange allows us to monitor these changes and correct them when necessary."
Leo Aalsma, IT Coordinator,
Calibris