Control what is happening to your files and folders
Choose from 30+ out-of-the-box reports that detail access events (successful and failed); changes made to files and folders; the previous and current state of your file systems; and data ownership and usage. You can also quickly determine effective permissions by user and by object, as well as identify
excessive permissions.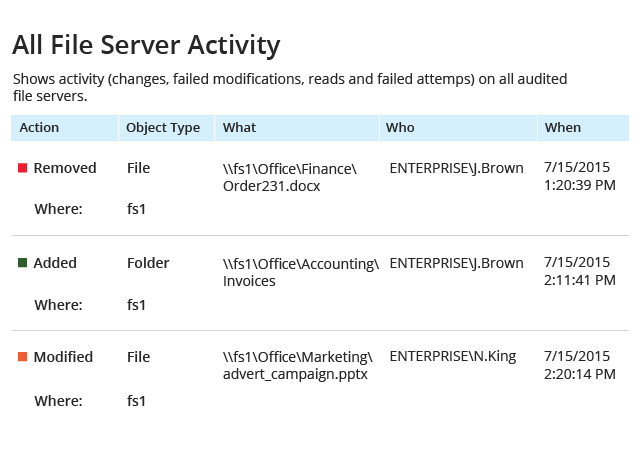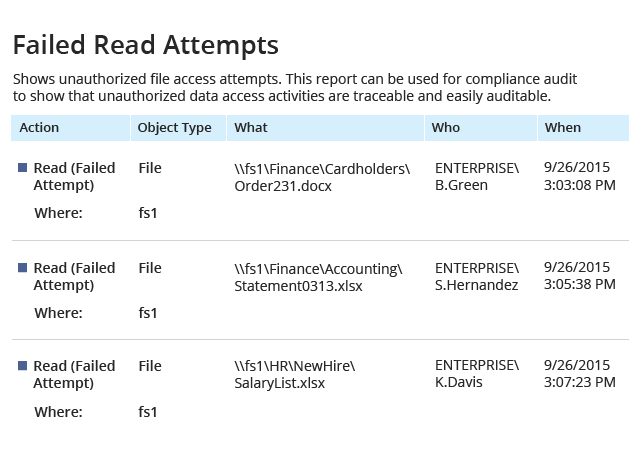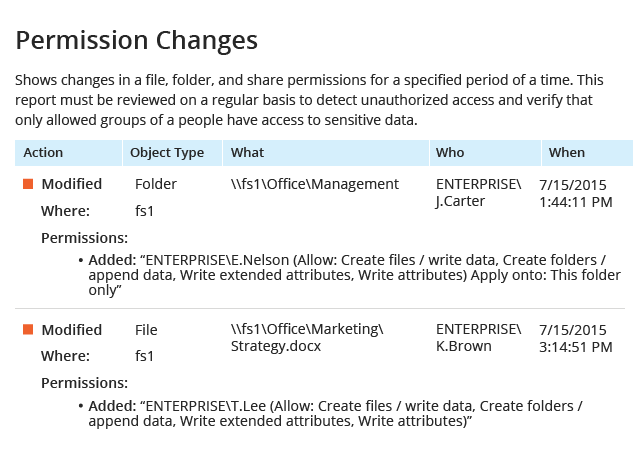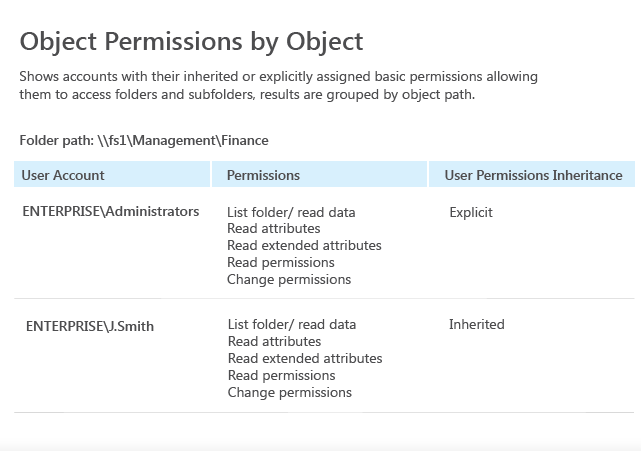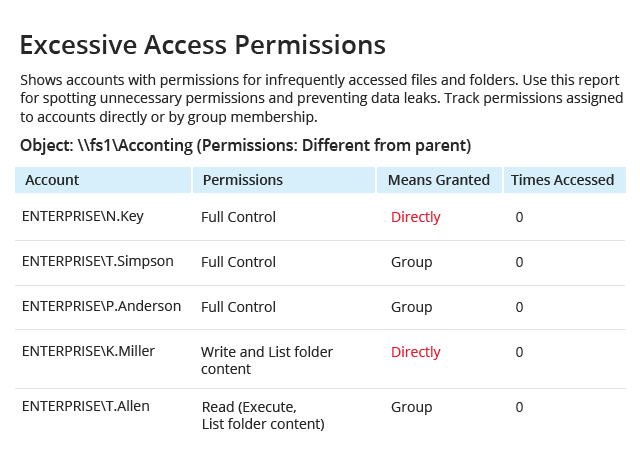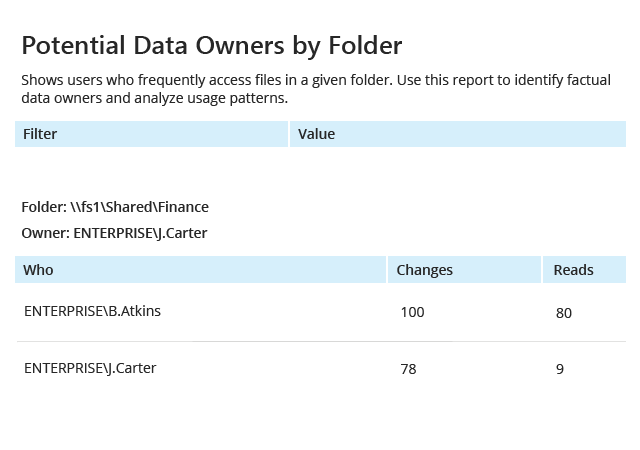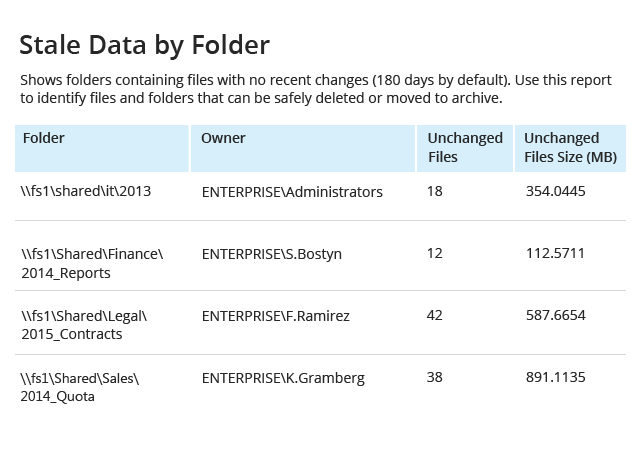 "Netwrix Auditor helps us identify which users have access to protected folders or payroll or accounting folders that contain business-critical information and require special protection. It also sheds light on attempts to access files, so we can easily spot malicious user activity and be proactive in terms of defense against
insider misuse."
Mark Patten, Director of Corporate Engineering,
FXCM Inc.
"Netwrix Auditor sends custom weekly report to department managers with all their folders changes, and it really has removed the burden of huge auditing requirements from our IT department. One of the great advantages is filtering file changes based on folder path. This technique has helped us separate each department head's report based on his/her
files only."
Ahmed Maged, Senior System Engineer,
Al Foah Co.