Quoi de neuf dans Netwrix Auditor 9.7
About this webinar
Recorded: November 27, 2018
La dernière édition vous offre encore plus de fonctions pour détecter et évaluer les attaques contre vos équipements réseau.
Regardez l'enregistrement du webinaire pour découvrir toutes les nouvelles fonctionnalités de Netwrix Auditor 9.7 :
Netwrix Auditor pour Network Devices - détecter et analyser les menaces contre la sécurité de votre réseau;

Visibilité dans les autorisations SharePoint - mettre en ordre les autorisations dans votre SharePoint, et voir clairement qui a accès à quelles données dans vos sites;

Profil d'utilisateur - accéder immédiatement aux détails d'un compte pour accélérer les analyses;

Réponse automatisée - accélérer l'atténuation des menaces, et améliorer la productivité de votre équipe informatique.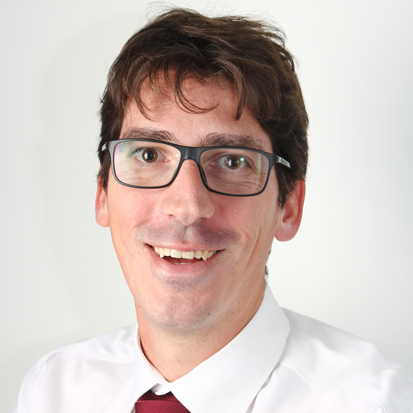 Thomas Limpens,
Ingénieur avant-vente South-West Europe
Netwrix Data Classification Demonstration
We are excited to showcase the functionality of our newest product — Netwrix Data Classification! This software reveals the true value of information you store and cures both your information security and governance headaches.
Join us for a live demo and learn how to:
Accurately identify sensitive information and reduce its exposure
Slash expenses on data storage by cleaning up obsolete or trivial information
Respond to legal requests without putting your business on hold
Streamline data management tasks by retaining, archiving or migrating only specific types of data