Security configuration management software and change control software from Netwrix helps you secure critical IT systems and prove compliance
As industry regulations expand in scope and complexity, organizations need solutions that simplify the process of securing, monitoring and validating the configuration of critical systems. A strong compliance posture starts with secure systems configurations coupled with intuitive detection of unauthorized changes. With security configuration management and change control software from Netwrix, you can significantly reduce your organizations attack surface, detect & remediate breaches and pass compliance audits more easily.
Establish strong configurations and maintain system integrity
Establish solid configurations across your vital infrastructure systems and stop configuration drift. The Netwrix security configuration management tool highlights unauthorized changes that could indicate suspicious activity, helping you enhance your risk management capabilities and execute security best practices.
Enhance breach forensics with constant monitoring and verification
Netwrix Change Tracker alerts you to unauthorized configuration changes across your environment — and provides the key details that make it easier to investigate, speeding response and reducing the risk of damage.
Increase confidence in your security posture and ability to prove its strength
Many regulations require you to demonstrate your control over the integrity of your enterprise systems. Perform audit preparation faster with a tool that automates reporting tasks and makes it easier to respond to specific requests.
Reduce the risk of drifting out of compliance and improve your security posture
Hardening systems against attack is just the beginning. Once they are hardened you have to make sure they stay that way. Configurations change over time as a matter of normal use. You need tools to monitor those changes and alert you to risk.
Planning for the unplanned via
IT Service Management integration
With the use of change management solutions, you are not necessarily managing the changes themselves but rather pre-planning for unplanned changes. Using Netwrix Change Tracker, your organization can detect, react, and supervise unplanned changes without additional overhead.
Ensure the integrity of your entire infrastructure from a single console
The Netwrix solution monitors your infrastructure from the cloud to the data center, across desktops, network devices and industrial control systems, giving you confidence that your IT systems and sensitive information are secure and compliant.
Learn how Netwrix advanced file integrity monitoring technology can help you protect your most critical systems
Netwrix Change Tracker protects all aspects of your infrastructure
Unix
MacOS
Databases
Containers
Virtualized Systems
Network Devices
Industrial Control
Harden the security configuration of your critical information systems
Harden configurations faster
Reduce the effort to establish safe configurations and take the guesswork out of hardening critical systems with customizable build templates from multiple standards bodies, including CIS, DISA STIG and SCAP/OVAL.
Pass security compliance audits with ease
Reduce the effort needed to prove compliance by automating repetitive tasks using 250+ CIS‑certified reports covering NIST, PCI DSS, CMMC, STIG and NERC CIP.
Look back in time
Determine exactly which systems were modified and when by reviewing a complete history of all changes.
Close the loop on change control
Remove noise and empower operations teams to focus on truly anomalous changes by coordinating configuration management activities with your IT service management (ITSM) solution.
Stay informed about your security posture
Be confident that your infrastructure and sensitive information are safe by checking the status of your security and compliance posture at any time.
Highly effective file integrity monitoring
Reduce the threat of malware by verifying that your critical systems files are authentic by automatically cross-checking your file integrity monitoring results against a database of over 10 billion file reputations submitted by original software vendors like Microsoft, Oracle and Adobe to ensure all file activity is planned and authentic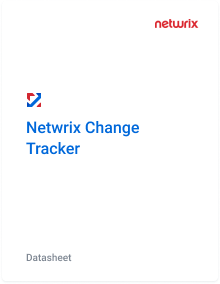 Netwrix Change Tracker
Find out how Netwrix can help you secure your IT infrastructure and prove compliance.
Find out how Netwrix helps you achieve
success with regulatory compliance
Navigating industry regulations can be difficult and time consuming without the right tools.
Netwrix offers a suite of solutions that address various aspects of regulatory compliance, enabling our customers
to succeed in implemeting the required security practices and to prove compliance.
Some of the regulations we support include:
Expand Protection With Product Add-ons
Newrix Change Tracker offers incredible features out-of-the-box and can be expanded to cover your specific needs with easy to deploy add-ons.
IT Service Management integration
Connecting existing ITSM technologies with Netwrix Change Tracker to correlate the changes that occur within the IT environment with those that were actually planned and approved.
ServiceNow
Service Manager
SunView
ChangeGear
BMC Remedy
Service Management
Cherwell
Service Management
ManageEngine ServiceDesk Plus
Samanage
Service Platform
Explore how Netwrix Change Tracker is empowering organizations like yours to harden their systems, improve security response and prove compliance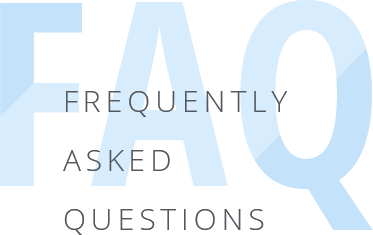 What Windows versions are supported by Netwrix Change Tracker?
Netwrix Change Tracker supports Windows Server 2019, 2016, 2008/R2 and 2012/R2, as well as Windows 11, 10, 8.1, 8.0, 7, XP and WinCE.
What non-Windows operating systems are supported by Netwrix Change Tracker?
Netwrix Change Tracker supports Ubuntu, SUSE, CentOS, RedHat, Oracle, Solaris, HPUX, AIX, Tandem Non-Stop, FreeBSD and MacOS.
What containers and virtualization platforms does Netwrix Change Tracker support?
Netwrix Change Tracker supports Docker, Kubernetes VMware ESXi and Microsoft Hyper-V.
What database systems are supported by Netwrix Change Tracker?
Netwrix Change Tracker supports Oracle Database, SQL Server, and IBM DB2.
What network devices are supported by Netwrix Change Tracker?
Netwrix Change Tracker supports routers, switches and firewalls from Cisco, Nortel, Juniper, Fortinet and Checkpoint.
What industrial control systems does Netwrix Change Tracker support?
Netwrix Change Tracker supports Belden, Siemens, GE and ABB.