About this webinar
Recorded: May 15, 2018
Le General Data Protection Regulation (GDPR) de l'UE,RGPD en français, revêt une grande importance pour les entreprises. Néanmoins, de nombreux responsables ne se préoccupent que très peu, voire aucunement des nouvelles règlementations destinées à renforcer la protection des données.
Il est nécessaire de trouver des solutions permettant d'établir un relevé des données existantes et d'identifier d'éventuelles lacunes. Netwrix Auditor permet de vous assister dans la mise en oeuvre du RGPD.
Durant ce webinar vous allez apprendre :
Quels sont les objectifs du Règlement général sur la protection des données ?
Qui est chargé de veiller au respect du RGPD ?
Comprendre et respecter le Règlement général sur la protection des données de l'UE
Comment Netwrix Auditor permet-il de vous assister dans la mise en œuvre du RGPD ?
Que sont la Découverte & la Classification des données ?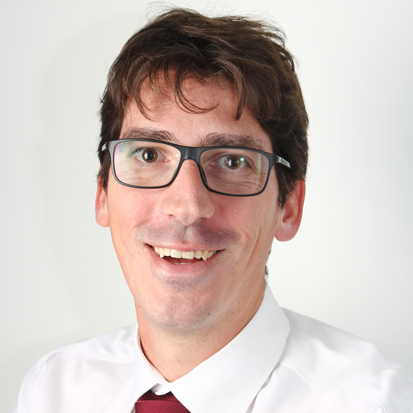 Thomas Limpens,
Ingénieur avant-vente South-West Europe
Netwrix Auditor Product Demo
See what Netwrix Auditor has to offer, including how you can prevent data breaches by staying in control of your sensitive and regulated data. Join a Netwrix systems engineer as he demonstrates how to:
Identify and remediate your biggest security gaps using the IT Risk Assessment dashboard
Detect and investigate abnormal user behavior faster with alerts and Google-like search
Minimize response time to common incidents or anticipated threats with Automated Response
Pass compliance audits with far less effort using Data Discovery and Classification
And much more
Sign up for the live demo now!