Keep an eye on your files and folders
Over 30 out-of-the-box audit reports provide insight into NetApp filer
changes, successful and failed attempts to access data, permission changes,
effective permissions, excessive permissions, data ownership, and data usage
across NetApp.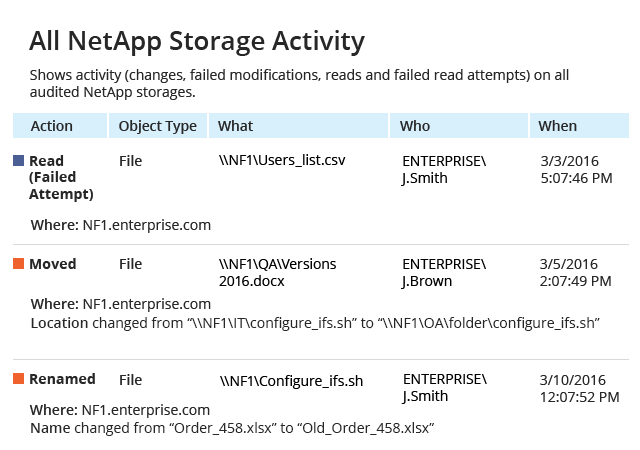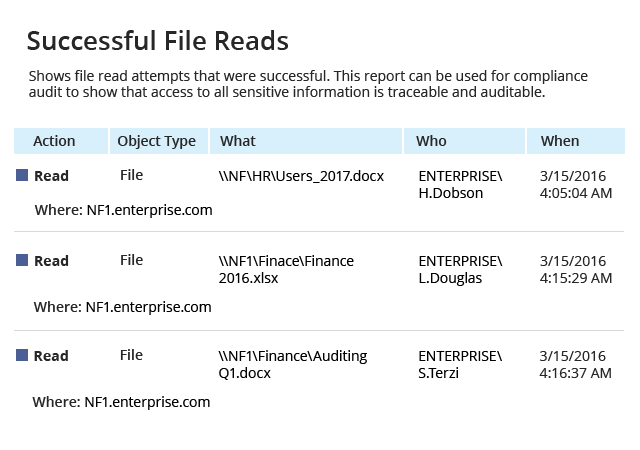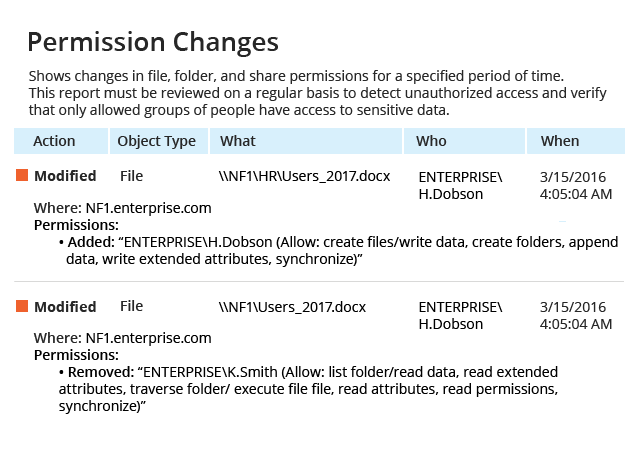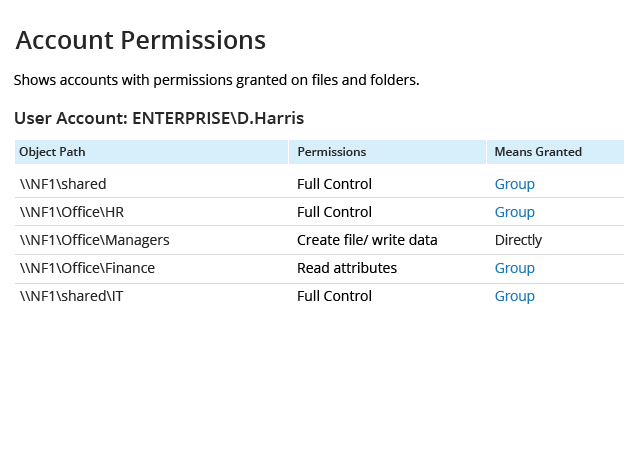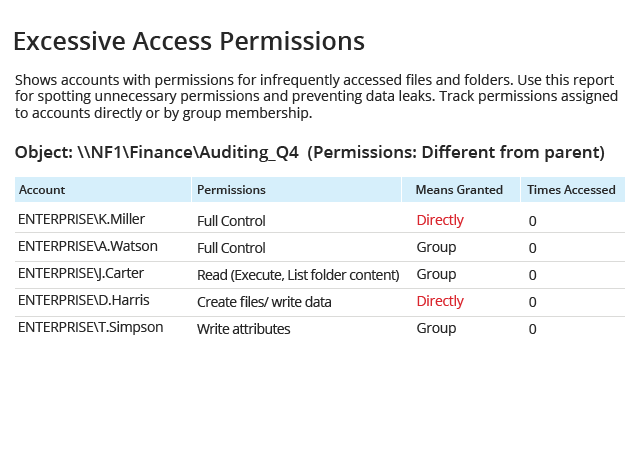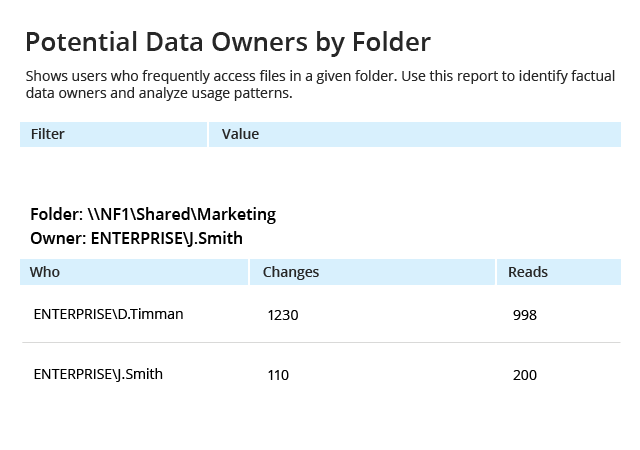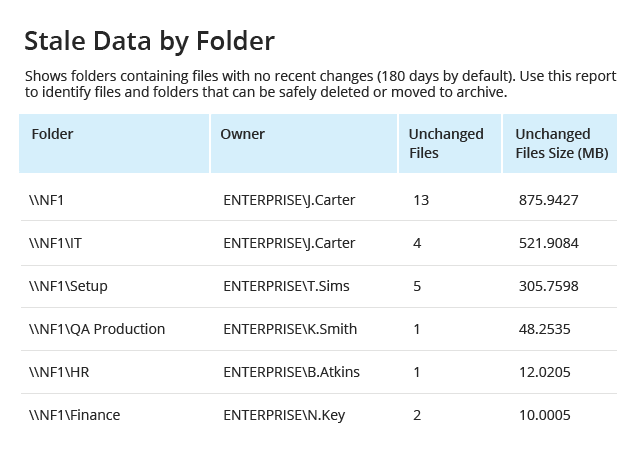 "There was one time when our files were compromised by somebody from outside. With Netwrix Auditor, not only we were able to immediately find a bunch of changes that nobody was aware of, but we were also able to investigate exactly what happened, when, and what was affected. The solution definitely helped with vulnerabilities and security concerns we had
for external access."
Jacob Espinoza,
West Coast IT Lead Technician, The Safariland Group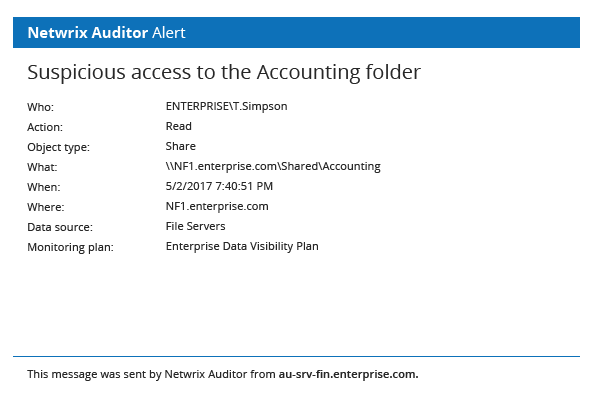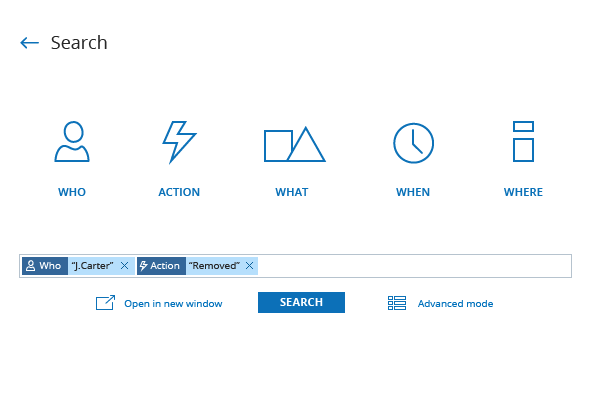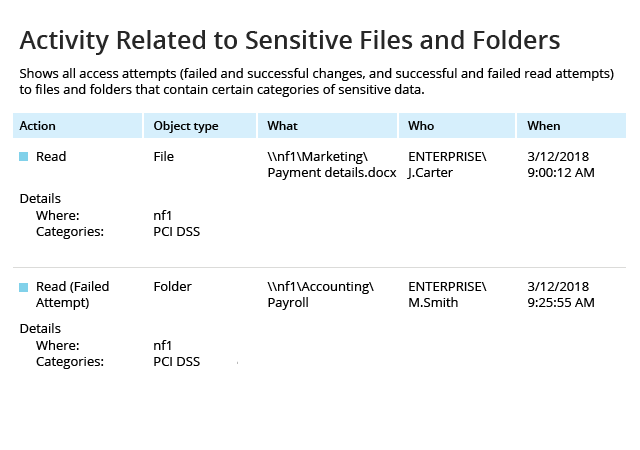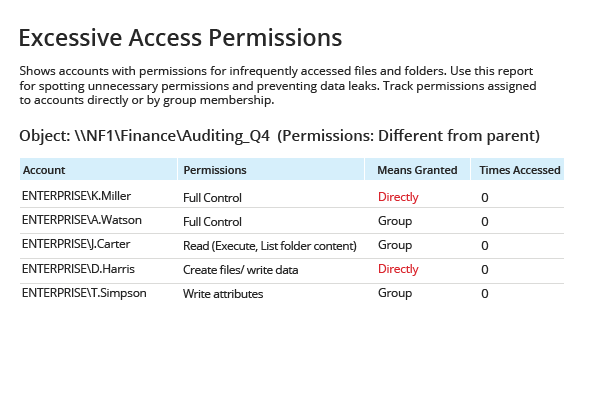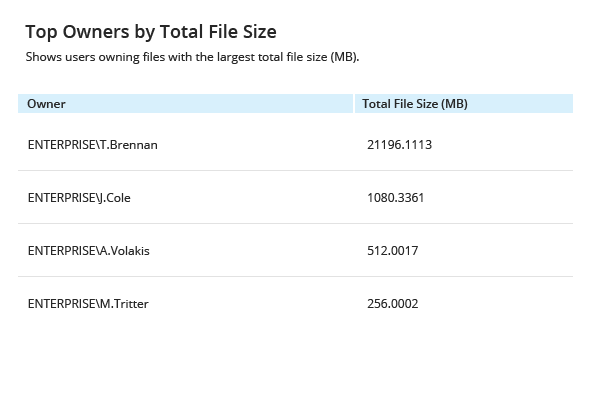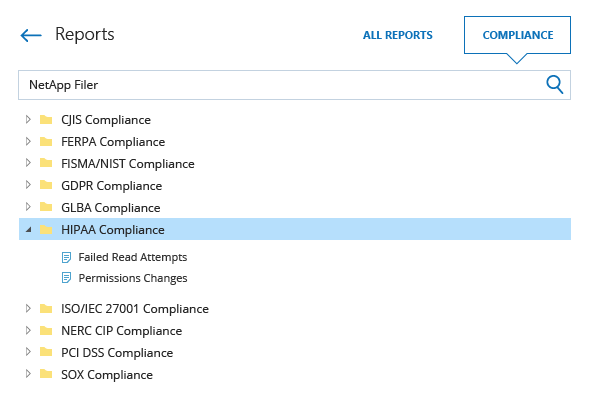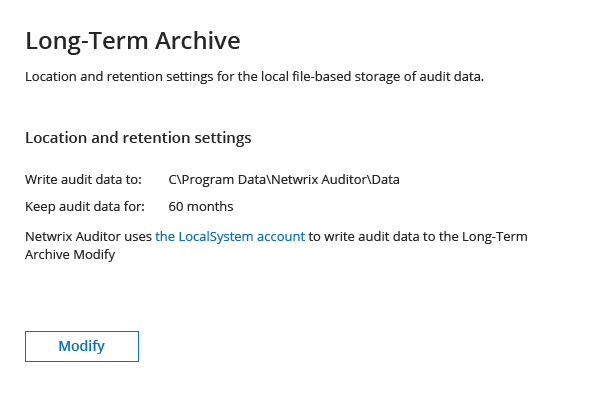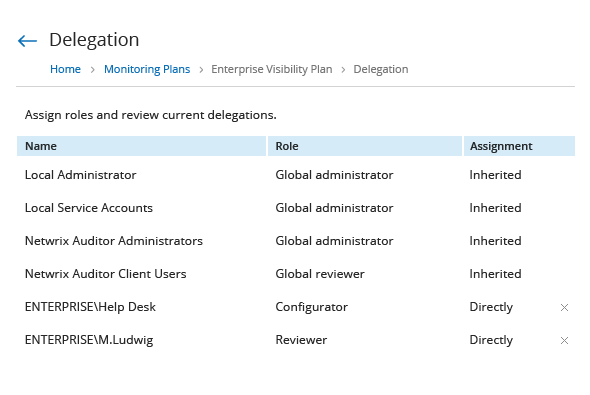 "Because of the nature of our business, where a lot of people get access to sensitive data, security has always been a number one priority. When security tests revealed the critical area for improvement, we have asked our testing services partner if they had any preferred vendors, and they suggested trying Netwrix Auditor. Now we can always refer to Netwrix Auditor to say whether our networks are
in a safe state."
Tej Signh,
Senior Systems Analyst, Enterprise Inns