ENSURE JUST-IN-TIME
ACCESS WITH JUST
ENOUGH PRIVILEGE
---
JUST-IN-TIME, TEMPORARY ADMIN ACCOUNTS
Eliminate Standing Privilege
Hackers only need moments to take advantage of an admin account. In fact, 74% of data breaches start with admin account abuse. Reduce your attack surface and the potential for lateral movement by having your admins perform their tasks using accounts with time-bound privileges. They can easily and securely create a session that enables them to perform only the required actions in the particular application or system within a certain period of time.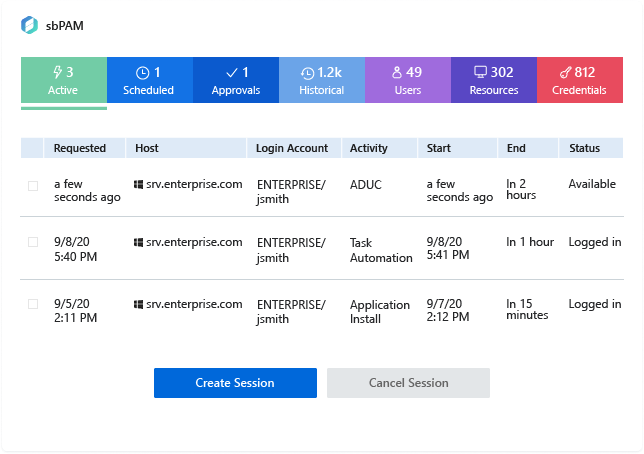 HARD EVIDENCE OF COMPLIANCE THAT'S AUDIT-READY
Avoid audit findings due to
unsecured admin accounts
Be fully prepared for your next audit with easy-to-pull audit logs of all admin activity, from the initial request for privileged access, through all actions taken, to account deletion afterward. And if that isn't enough for your auditors, you can play back any session to show them exactly what actions were taken, delivering irrefutable evidence of compliance.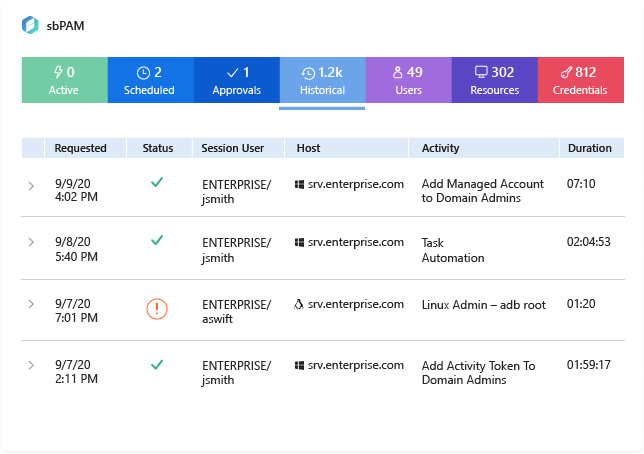 ---
NO MORE BAND-AID WORKAROUNDS
Address the root of the issue
If you use Microsoft LAPS or another tool to manage your local administrator accounts, you need to make sure it is secure. Storing passwords in plain text and having no auditing is not the way to go. Add strong authentication, multi-tier approval, just-in-time access and forced password rotation to maintain convenience while sealing the security gaps in these solutions.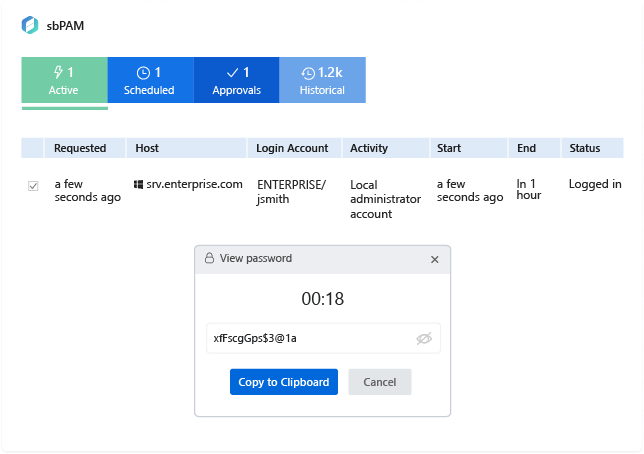 ---
BULLETPROOF SERVICE ACCOUNT MANAGEMENT
Prevent service disruptions before
they happen
Service outages can be extremely costly. With SbPAM, if an administrator is rotating service accounts and an error occurs that cause a disruption to the change process, they are alerted in real time and given the option to given options to pause and roll back any changes right away — before they sign out of the session.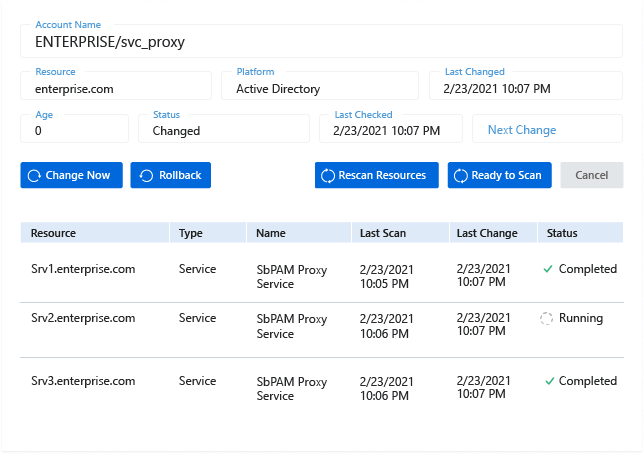 ---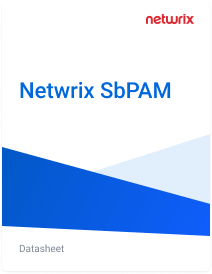 See how you can reduce compliance risks with just-in-time accounts that give admins just enough privilege to perform their tasks.
Meet Netwrix SbPAM
We're delighted that SbPAM is part of the combined Netwrix and Stealthbits product portfolio! Watch this webinar to learn how this unique solution can help you eliminate the risks associated with admin accounts and ensure compliance.
Watch Now