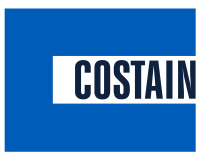 Costain
Costain Improves Interaction Between In-House and Outsourced IT Teams Saving 50 Hours
7500
Users in the network
50 hours
Saved on AD management
Netwrix Auditor not only gives us the ability to detect the changes made in Active Directory. No we get a clear picture of who is doing what, so we can change the practices used by outsourced IT services providers. Netwrix Auditor saves us 50 hours of hard work and huge amount of effort, which enables us to streamline internal processes.

Nick Pettingell, IT Infrastructure Specialist, Costain
Gain control over activities of an outsourced IT service provider.
Minimize the risk of illconfigured user accounts and access rights.
Ensure that IT processes are performed correctly.
Netwrix Auditor gives us visibility into changes performed by the outsourced IT administrators, so we can ensure that all IT processes are performed correctly and everything is working according to our internal policy. If something goes wrong, we can find a root cause and correct the workflow, so the same issue will not happen again.

Nick Pettingell, IT Infrastructure Specialist, Costain
Nick values Netwrix Auditor because it doesn't affect existing processes in the IT, but enables him to track down all the changes and user activities in order to improve internal operations.
Control over critical changes. Nick uses Netwrix Auditor to detect and investigate any unwanted changes that may disrupt operations. He values easy-to-read reports and dashboards, which provide him all the details he needs in a structured way. He receives real-time alerts on critical changes in Active Directory and Windows Server to quickly respond to suspicious activities and gain necessary level of control over these systems.
Streamlined internal operations. Nick also uses Netwrix Auditor to simplify Active Directory management and ensure that activities of an outsourced IT service provider do not violate the internal policies. Netwrix Auditor provides all the details about who made what changes, as well as when and where these changes occurred. This enables Nick to investigate and fix issues faster. He also uses the Before and After values for each change to investigate incidents faster and revert unnecessary changes. All these features save Nick and his team at least 50 hours on monitoring and reporting tasks.
Key Benefits
Streamlined internal operations
Continuous control over changes and user activities
Costain is recognized as one of the leading UK engineering solution providers, with a portfolio of achievements spanning 150 years of innovation and technical excellence. Costain meets the essential national needs by providing excellent engineering and technology-led solutions to blue-chip customers in the energy, water and transportation markets.