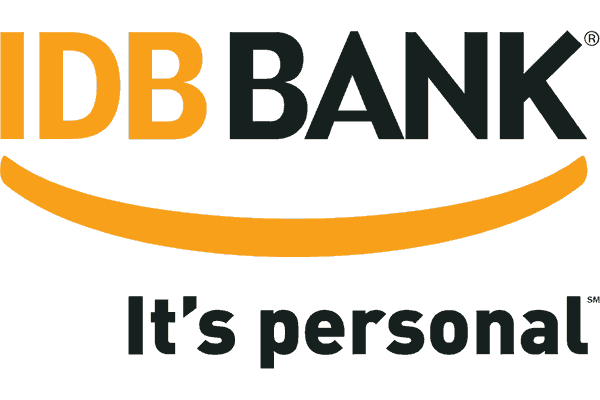 IDB Bank
IDB Bank Secures Customer Data, Enables Digital Transformation and Optimizes Compliance Efforts
I need to prove to auditors that what has changed in our system is correct and demonstrate how it is tied to a change ticket. Presenting a unified and holistic view of changes and tying that back to change tickets is by far the most beneficial feature of Netwrix Change Tracker. Overall, we're very pleased with how it supports our digital transformation goals while protecting our clients' data and assets from the latest cyber threats.

David Smithers, CIO at IDB Bank
It's no secret that the banking and finance sector continues to be a key target for cybercriminals. Banks retain sensitive and valuable data and any compromise to the integrity of this data can have a major effect on a bank's brand reputation and customer loyalty. Coupled with the emergence of progressive digital technologies and their associated security risks, protecting data in the banking sector is always a challenge.

David Smithers, CIO at IDB Bank explained, "It's challenging for IT professionals to keep up with the constantly evolving threat landscape, all the compliance regulations and technology trends like quantum computing, artificial intelligence and machine learning – which can all be used for good or evil. It's important to us that our mission to protect our clients' data and assets, and ensuring their availability at all times, is achieved daily."

Upon employment at IDB Bank, Smithers was tasked with the role of transforming the organization to be the 'bank of the future' over a five-year period. The amount of change planned was significant and presented an equally major security challenge.

"I discovered early on that there were improvements needed to the way IT operations and security were managed, as our end-to-end change control process was quite weak," Smithers said. "As ServiceNow was a key component of that transformation initiative, I wanted to implement full closed-loop change control, which is when Netwrix Change Tracker came into the picture. I was looking for a robust solution to track what should have changed to what had actually changed."

Smithers added that, to evaluate the limited number of possible solutions in the System, File Integrity Monitoring and Change Control space, IDB Bank conducted a thorough market and technical review.

We decided that Change Tracker is the best all-round solution. It became clear that its features far outweighed those offered by the competition. I did my due diligence and was confident that Change Tracker could deliver what I needed – in the end, it was an easy decision to make.

David Smithers, CIO at IDB Bank
Change Tracker was selected by IDB Bank to help manage and secure their IT operations while protecting the sensitive data of their valued customers'. NNT's unique SecureOps™ strategy combines the essential, foundational security controls as prescribed by all leading security frameworks such as Centre of Internet Security (CIS) and National Institute of Standards and Technology (NIST), with the operational discipline of change management.

Change Tracker proved to be a great match for IDB Bank's Linux and Windows IT environment and supports the bank's "Defense In-depth" strategy which requires the ability to differentiate between good or bad changes and carry out forensic analysis as needed.

With up to 1000 changes a week, Change Tracker helps to solve this otherwise complex issue of detecting bad changes which Smithers said is "much more difficult than people think." Change Tracker is also used to track hardening standards as well as monitor and automate the CIS critical security controls.

Netwrix is one of only a small number of elite vendors officially certified by the CIS and Change Tracker is pre-packed with a large range of CIS Benchmark assessments, covering all leading vendors and platforms. "NNT's product architecture, the rich feature set and ability to implement the closed-loop change cycle has been very effective in securing our IT operations. Rather than use a lot of different security tools to perform the functions we need, we use Change Tracker. I don't want to run thirteen different agent-based solutions when it does all for us," said Smithers.

Working with Change Tracker has helped IDB Bank to achieve a state of continuous compliance across various regulatory frameworks with the provision of automated compliance reporting capabilities. As a result, Smithers and his team have cut back on time and resources spent on manual cybersecurity, compliance and change management efforts.

"My team were handling the change tickets manually before but now it's happening automatically every single day. The product has dramatically improved and streamlined the way we do things and is saving us a lot of time," said Smithers.

With Change Tracker's integration with ServiceNow, approved changes are validated with a full audit trail of what actually changed and reconciled with the Change Request, enabling the bank to manage their digital transformation initiatives in the most secure way possible.

Key Benefits
Support of "Defense In-depth" strategy via forensic analysis
Full closed-loop change control via integration with ServiceNow
Reduced number of IT security tools
Monitoring and automation of CIS critical security controls
Support of digital transformation goals
Improved data security against the latest cyber threats
IDB Bank® is a New York-based private and commercial bank licensed by the State of New York and a member of the Federal Deposit Insurance Corporation. Since their doors opened in 1949, IDB has grown from its Manhattan headquarters to include branches across the United States, and today boasts over 1000+ employees and 9.229 billion USD in total assets. IDB Bank's success is driven by their core mission – to aspire to be the best bank for their clients by putting their needs first, offering unwavering personal service, trusted relationships and the expertise of their people. This mission is supported by the desire to continuously drive change and transformation to better serve their clients.
Customer: IDB Bank
Industry: Financial Services
Website: www.idbny.com/