To SIEM or Not to SIEM: Is there a better way to secure your data?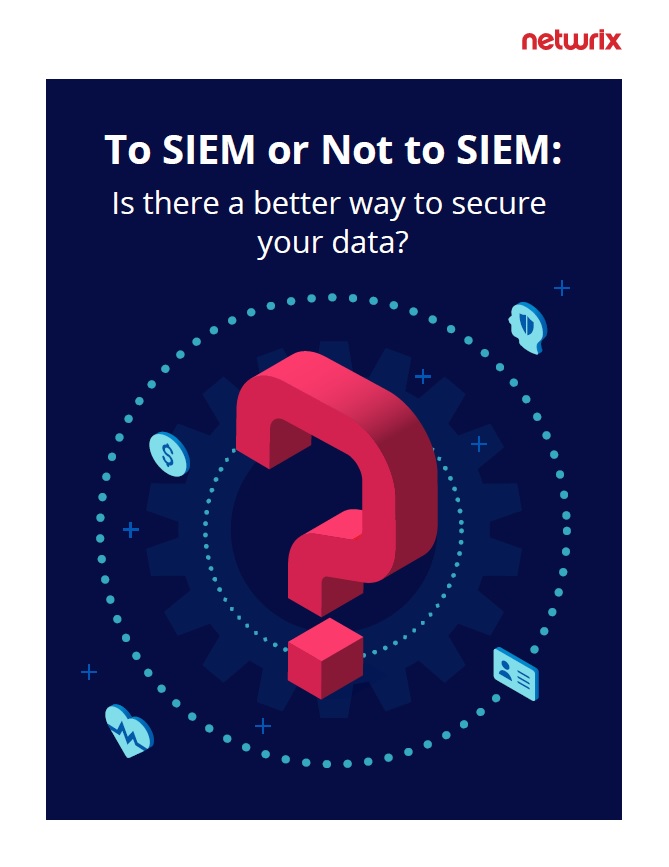 If you are working on your data security strategy, this eBook will help you determine whether a SIEM is the best answer to your IT security challenges and also show you how Netwrix will help you build a comprehensive security strategy:
Identify what data requires protection and what doesn't.
Mitigate risks and close security gaps before they are exploited.
Avoid alert fatigue and detect real threats quicker.
Speed up incident response with actionable context about what stands behind each incident.
Recover efficiently in the event of a breach by prioritizing the recovery of the most critical assets.