Keep changes to your VMware infrastructure
under tight control
Keep tabs on critical changes to your virtual environment configurations, from the data center level down to individual virtual machines so you can quickly remediate changes that could lead to performance issues, downtime or compliance failures.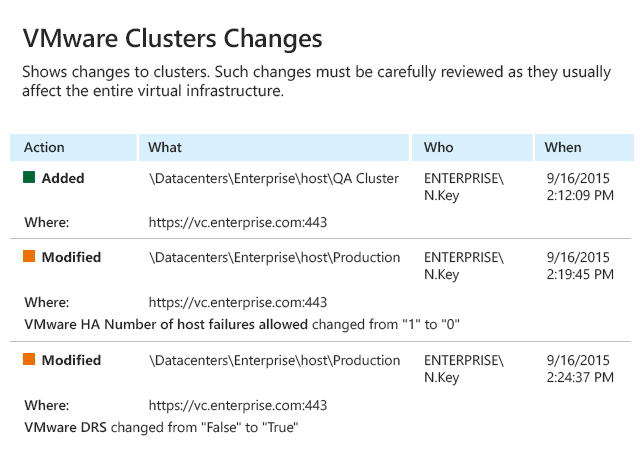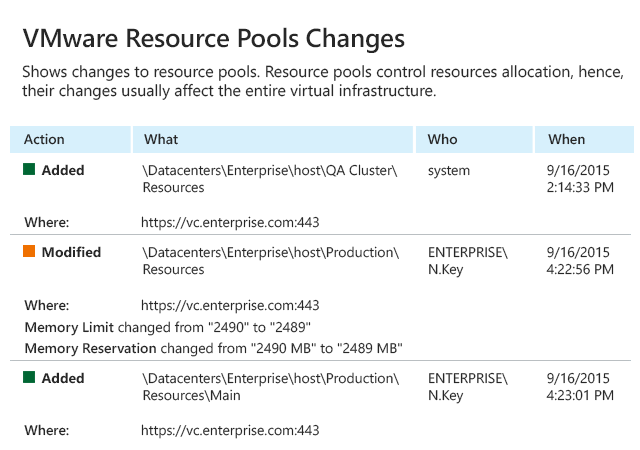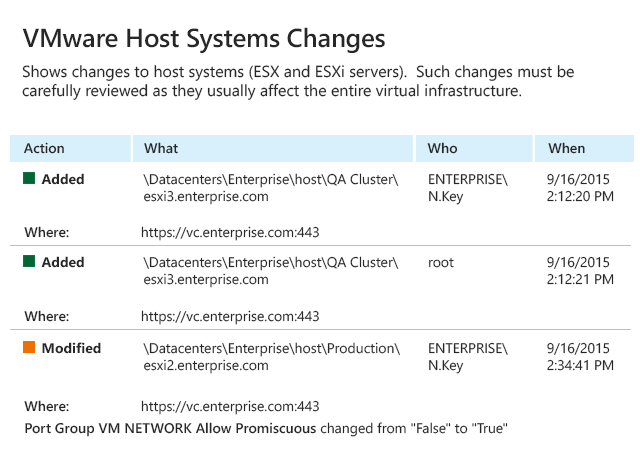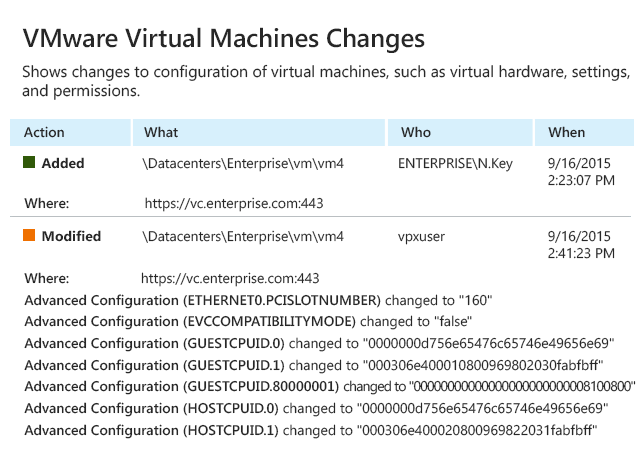 "I'm executing virtual machine monitoring with Netwrix Auditor and it works marvelously. I get my daily emails at 3:00 a.m. with detailed information of what has changed in the environment. It does what you've designed it to do!"
Jeff Doe, Infrastructure Architect,
Faegre & Benson Law Firm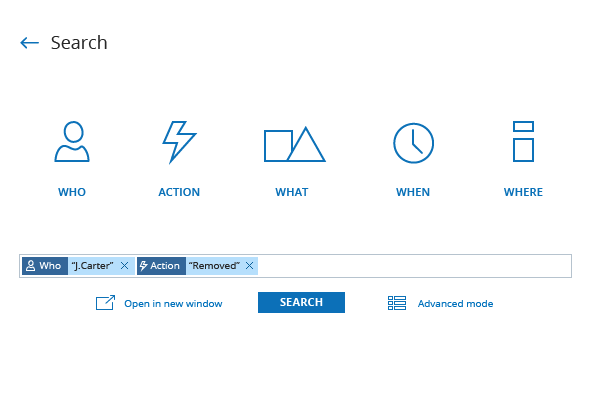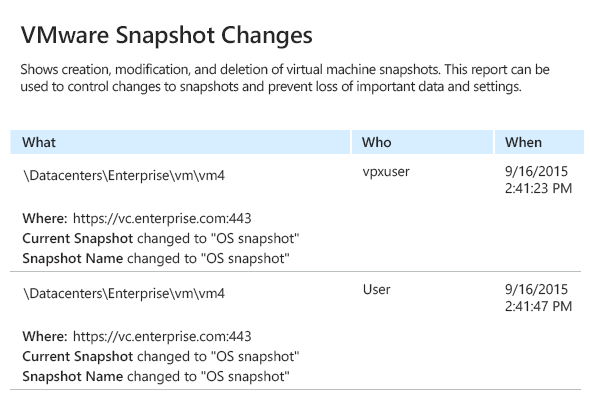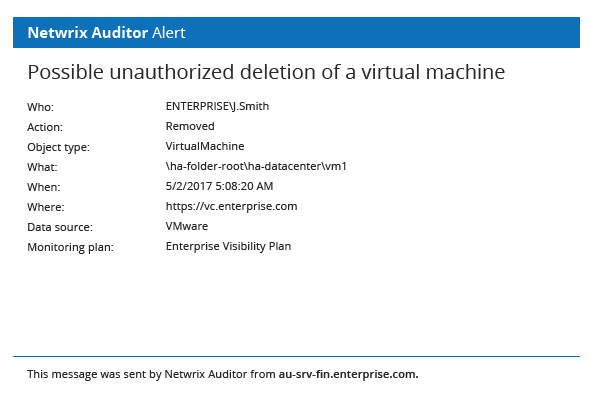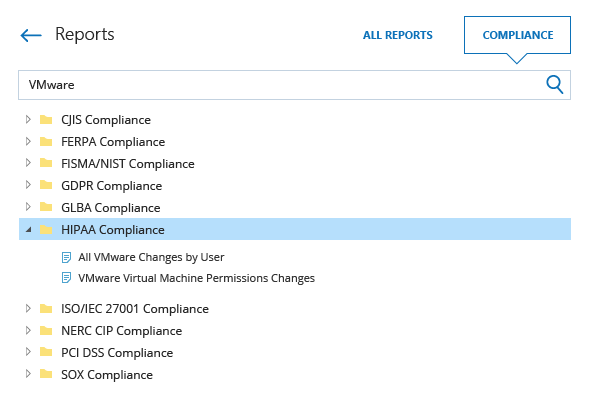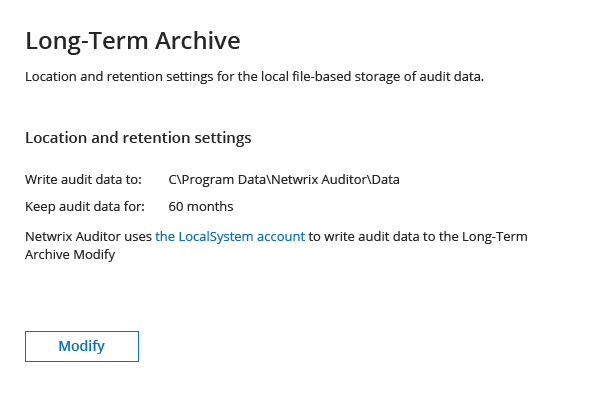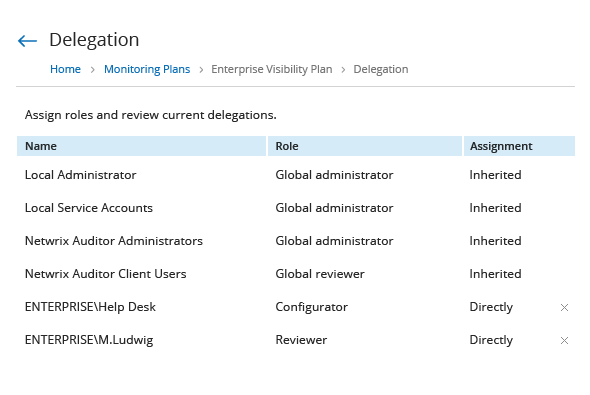 "Netwrix Auditor will help us grow our business and be an additional differentiator in our managed services field. We believe it will be a revenue generator for our company and provide higher security for our clients."
Daniel Schultheiss,
Director of Information Technology, CSO,
InterDev