Data Subject Requests: Quick Reference Guide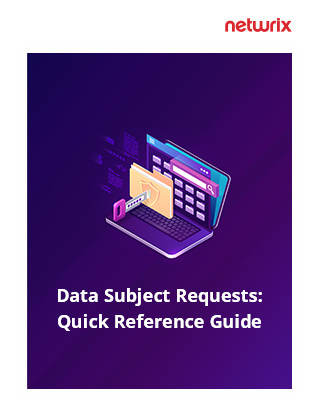 Data privacy laws are becoming both more numerous and more comprehensive. A lot of attention is focused on the EU's GDPR, but there are many dozens of privacy mandates now on the books around the world. 
Many of these laws grant individual specific rights, and require businesses to respond promptly to data subject access requests (DSARs), such as requests to know exactly what information you store about a person, or to amend or delete that data.
As people begin to understand their rights regarding personal information, the number of DSAR requests will skyrocket. Currently, responding to a single DSAR costs an average of $1,400 and takes more than two weeks — clearly, this is not a scalable approach. Automation is the key to ensuring efficient, on-time responses to the expected flood of DSARs. 
To help you comply with data privacy regulations, this white paper explains:
The types of rights that privacy laws grant to data subjects
The steps involved in addressing data subject requests
What information you need to include in a DSAR response
How the Netwrix platform helps you respond efficiently to DSAR requests