Guide to GDPR Compliance with Netwrix Password Secure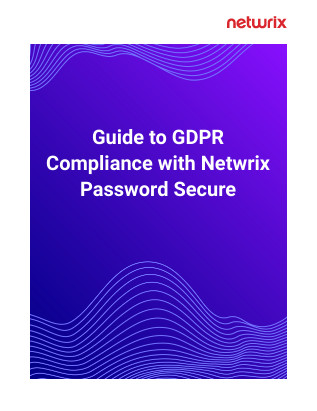 Article 32 of the EU's General Data Protection Regulation (GDPR) requires organizations to protect the personal data of EU citizens. But while it mandates that security measures must be "appropriate" to the nature of the data and the risks posed, it doesn't specify particular processes or controls. 
This lack of specificity is necessary because both the threat landscape and security technologies are constantly changing. But it can leave organizations scrambling to know whether they're in compliance. 
This white paper will help you better understand and comply with Article 32 of the GDPR.
Read it to learn:
The requirements outlined in each section of Article 32
The core controls you need to ensure strong data protection 
How to use Netwrix Password Secure to achieve compliance with Article 32