PIPEDA Requirements and Netwrix Functionality Mapping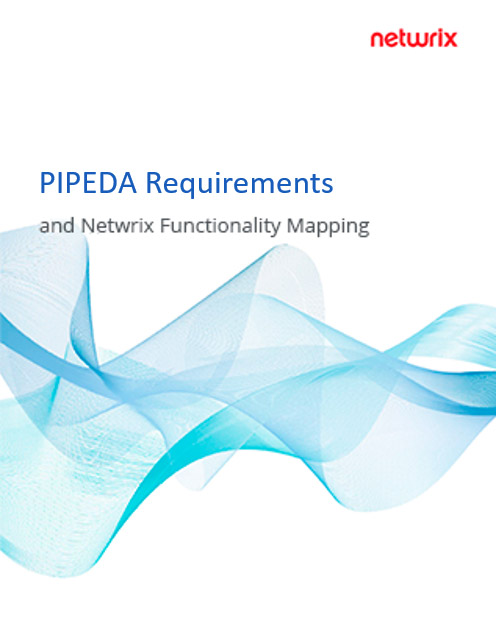 The Personal Information Protection and Electronic Documents Act (PIPEDA) is a Canadian federal privacy law that governs how private-sector organizations must handle personal information in the course of commercial business. Every private-sector organization that handles the personal information of Canadian citizens is subject to PIPEDA.
This document maps PIPEDA requirements to Netwrix product functionality to help you achieve and prove compliance with less effort and expense. With this guidance, you can:
Understand which rights of individuals your business must uphold to comply with PIPEDA.
Leverage Netwrix product functionality to implement specific PIPEDA requirements.