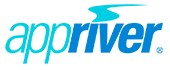 AppRiver
AppRiver Enhances Control over Active Directory While Significantly Reducing Auditing Time
Daily
Monitoring of Active Directory
5 minutes
To revert critical changes and avoid downtime
Netwrix Auditor is one of the best products we have ever purchased. It gives us visibility that Windows logs cannot provide. We keep people accountable and have full control over Active Directory and Group Policy, which reduces auditing time. Receiving good customer service is important for us, and Netwrix does the job extremely well.

Scottie Cole, Network & Security Administrator, AppRiver
Maintain a strong security posture to meet customers' expectations.
Keep control of employees access privileges to mitigate insider threats.
Netwrix Auditor notifies me about critical changes in Active Directory or Group Policy as soon as they happen. If somebody accidentally deletes an organizational unit, we get an alert immediately and use a change rollback wizard to revert the illicit deletion. Netwrix Auditor saves us from days of downtime — it takes just five minutes to return to the previous state.

Scottie Cole, Network & Security Administrator, AppRiver
Scottie was impressed with Netwrix Auditor after testing it on one of the company's subdomains. He values alerts and reports on user activity in Active Directory.
Enforcement of least-privilege principle. Scottie checks user activities across Active Directory every day and reviews group membership states and changes on a monthly basis. He also receives alerts on modifications to critical operation groups, e.g. Enterprise Admins and Domain Admins groups. This enables him to make sure everyone has exactly the rights they need to do their job, and quickly detect signs of attacks like ransomware.
Control over Active Directory. Scottie uses Netwrix Auditor to quickly find root causes of security issues and gain continuous control over Active Directory. For example, he uses reports on logon activity and inactive users to find and remove accounts of former employees, which enables him to avoid security incidents in the future.
Faster detection of incidents and troubleshooting. Alerting is among Scottie's favorite capabilities of Netwrix Auditor. He receives notifications on all critical changes in Active Directory or Group Policy as soon as they happen. He also uses change rollback capability to revert unnecessary changes and avoid system downtime.
Key Benefits
Full control over Active Directory and Group Policy
Minimized risk of security incidents
Uninterrupted business processes
AppRiver is a software-as-a-service (SaaS) provider that offers spam and virus protection, email encryption, and web security solutions to businesses. The company was founded in 2002 in Gulf Breeze, Florida, U.S., and operates additional offices in the U.S., Switzerland and Spain. Since its inception, AppRiver has sustained 93% customer retention rate while growing its customer base to more than 53,000 companies and over 10 million mailboxes worldwide.