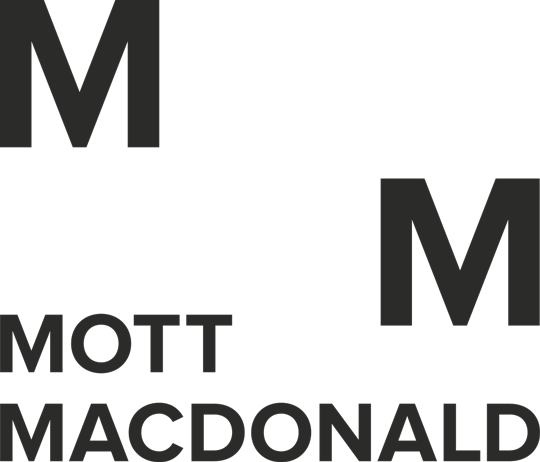 Mott MacDonald Limited
Mott MacDonald to Save £1.4 Million Annually Thanks to Better Knowledge Management and Employee Productivity
16,000 employees
In 150 countries
£1.4 million
In efficiency savings (estimated)
1,000 documents
Tagged every 10 minutes
We deployed Netwrix Data Classification internally to enhance efficiency and productivity around information retrieval, primarily via our SharePoint environment. We are estimating £1.4 million efficiency savings to the business each year over our previous file searching system. Now, we are excited that our Smart Infrastructure business has teamed up with Netwrix to adapt this product so that our customers can unlock the same value.

Peter Matthews, Smart Infrastructure Senior Information Consultant, Mott MacDonald
Enhance data management processes across the SharePoint infrastructure to encourage knowledge sharing among 16,000 employees in 150 countries.
Automate the discovery, classification and tagging of tens of thousands of files to enable fast search and provide better service and long-lasting value to customers.
By adapting Netwrix Data Classification for our product line, we can ensure that our customers will gain the same proven benefits as we are, such as solving the problem of people failing to find all the relevant and related documents when using their organisation's search tools.

Peter Matthews, Smart Infrastructure Senior Information Consultant, Mott MacDonald
Peter Matthews, Smart Infrastructure Senior Information Consultant at Mott MacDonald, chose Netwrix Data Classification for its accurate data classification results and ability to categorise data in minutes using both out-of-the-box and custom taxonomies.
Employees spend less time looking for documents. By integrating the native SharePoint search tool with Netwrix Data Classification, Mott MacDonald enabled staff to quickly find relevant documents created by anyone in the organisation and use them with confidence. Search results can be filtered and refined by sector, discipline, format, date produced, author and other criteria, driving faster and more cost-efficient customer service delivery as well as cross-practice and cross-sector knowledge sharing.
Gained substantial ROI in less than a year. Netwrix Data Classification enables Mott MacDonald to have 1,000 documents discovered and tagged every 10 minutes. The company estimates that this automation and the faster search will yield £1.4 million in savings each year.
Opened up new business opportunities. Mott MacDonald has integrated Netwrix Data Classification into its Smart Infrastructure knowledge management service. With this expanded offering, Mott MacDonald can now enable customers to derive more value from their data, such as improved enterprise knowledge sharing and increased employee productivity.
Key Benefits
Improved corporate memory and global knowledge sharing
Cost savings through increased employee productivity
New revenue through new business services
Mott MacDonald is a global engineering, management and development consultancy that helps clients save money and time, reduce risk, increase efficiency, and adopt best practices. Staffed by internationally recognised environmentalists, planners, economists, project advisors, cost consultants, business strategists and other experts, the company is focused on guiding clients through many of the planet's most intricate challenges. Its engineers, project and program managers have taken lead roles in some of the world's highest profile infrastructure and development projects. Mott MacDonald's clients have access to the vast knowledge of internationally recognised experts. The Smart Infrastructure team focuses on helping clients realise the true value of their digital assets — by combining deep infrastructure domain knowledge with digital expertise, they turn data into information.
Customer: Mott MacDonald Limited
Industry: Business Services
Website: www.mottmac.com